The solution is simple to create
Character Map

Desktop-Shortcut to insert a special character into a document in Windows 7 or 8.1, and Windows 10!


Please run the Charmap via Windows Run Dialog [Windows+Logo]+[R] and enter the command charmap or charmap.exe
(... see Image-1 Arrow-1)


See also: ... insert symbols from unicode character set in Facebook!



(Image-1) Run e.g. Start Charmap in Windows-7 or 8.1!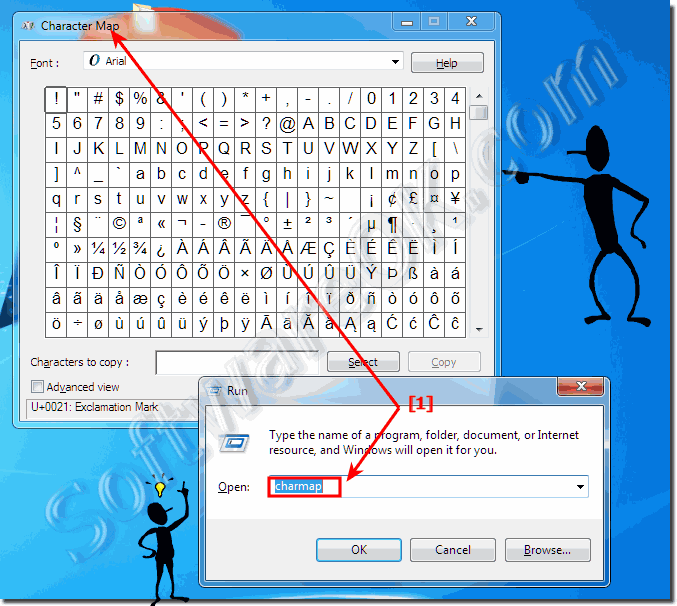 And now open the File Location Character Map (Full-Path of charmap.exe) via Windows-Task-Manager! 
Click (select) in the Tab-Strip the Tab "Processes" and select the charmap.exe. Via a right click open the Context-Menu and "Open File Location" (... see Image-2)

You can also directly open the file location in C:\Windows\System32

In the folder C:\Windows\System32 click on the charmap.exe via right mouse and select send to and Desktop (Create Shortcut)



(Image-2) Open Character Map (charmap.exe) full path in Windows!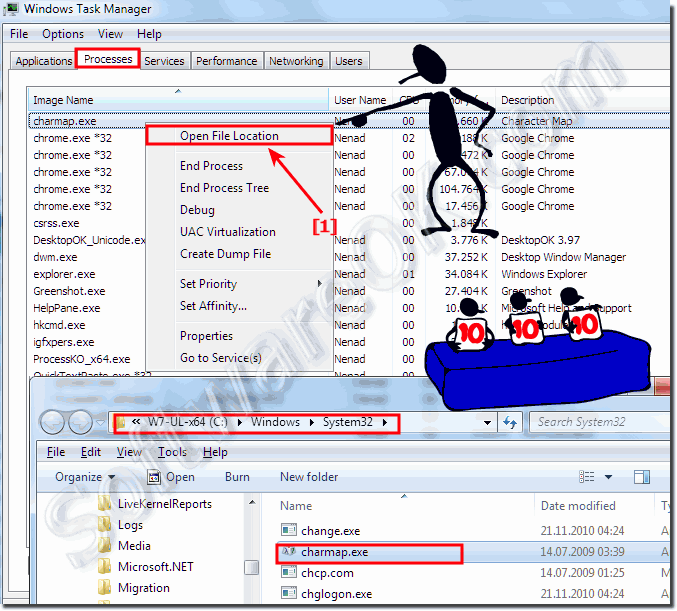 (Image-3) Create Character Map Windows 7 and 8.1 Desktop-Shortcut!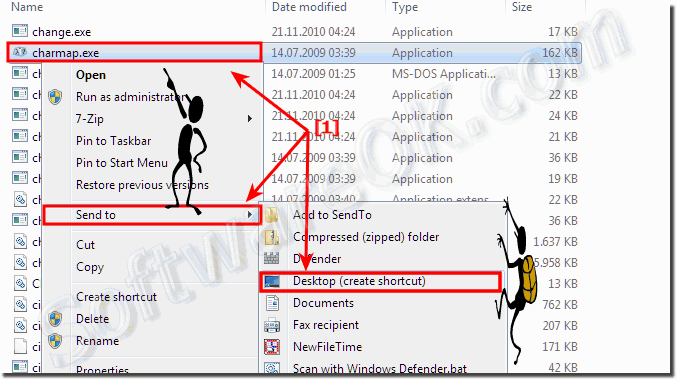 A special character in Windows 7/10 or 8.1 is a character that can't be found on your keyboard. You can insert special characters by using Character Map or by pressing a combination of keys on your Windows keyboard.

Unicode categories are used to group similar types of characters available in a font. In Windows 7/10 or 8.1 for example, the Currency Unicode category groups all of the currency symbols available for a font.



FAQ 109: Updated on: 17 July 2019 22:28