Easy create an installation Windows-7 DVD for all Windows 7 Editions Starter/Home/Professional for offline Installation!
Please insert a blank DVD into your PC's DVD drive. Navigate to the 
downloaded Windows 7 Enterprise 90-Day Trial
 file. Right-click the file and select Burn disc image, then click the Burn button when the Windows Disc Image Burner dialog appears. A bootable DVD is created. 
(Image-1) Create an installation DVD for Windows-7!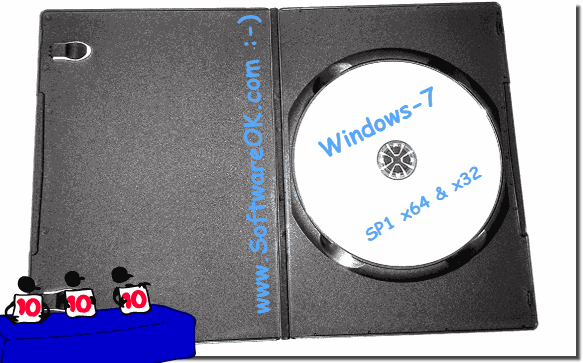 Info about Installation and Problems!


It may happen that the "Product Key" of Windows Seven is hard to read or scratched. If necessary, you do not have the Windows packaging at hand.

It also happens that sometimes you do not have your confirmation e-mail with the product key information at hand, eg if you have downloaded and purchased Windows 7 online.

If, after finding the "Product Key" in Windows 7, you may receive the error message, "Your product key is not valid," you will need to buy it again in the worst case.

FAQ 5: Updated on: 2 July 2018 11:58