When opening or start a program and the program window is already open, here is the solution to open a new program window under Windows 8, 8.1, 10!


Hold down the Shift key while simply open the new window on the Windows Start!

TIP: CTRL and Shift keys simultaneously corresponds to Run as administrator!

Or click on the program icon with the right mouse button and select the option: "Open in New Window"!
(... see Image-1) 



(Image-1) New Window for a program instance via Windows Start 8.1, 9!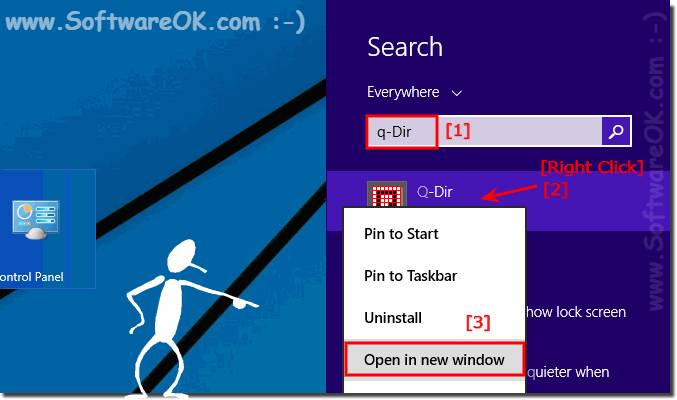 FAQ 193: Updated on: 25 September 2018 02:02