Solution if the Windows 8.1, 10 Explorer don't update the current view automatically, is also for Server 2019, 2016, ...!


1. Please remove the virtual drives and USB disk, also remove the DVD / CD / BluRay (eject).

2. After that, reboot Windows and connect the drives again, or insert the media.

3. After a Windows restart, MS-Explorer will automatically update the list view.

3a. Optionally, you can also reset the folder options in MS Explorer hotkey [Windows + E],
(... see Image-1 Point 1 to 6)

4. In Explorer, press the Alt key (1) view (2) Folder Options, (3) view (4) reset folders (5) default values ​​(6 ) Apply.





Image-1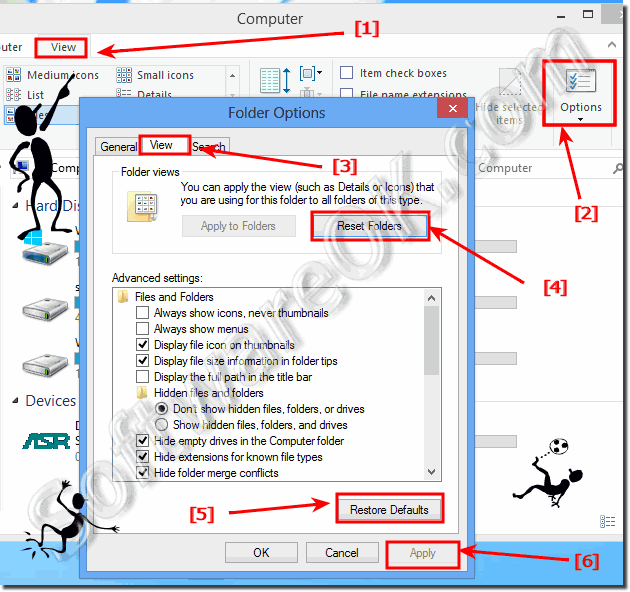 Help, the Windows 8 Explorer does not update e.g. auto refresh the file list view!

FAQ 92: Updated on: 14 October 2020 14:15