Solution if the Windows-8 or Win 8.1 Explorer don't update the current view automatically! (Also for Server 2008 and 2012)!


Please remove the virtual drives and USB disk, also remove the DVD / CD / BluRay (eject).

After that, reboot Windows-8 and connect the drives again, or insert the media. After a Windows-8 restart, MS-Explorer will automatically update the list view.

Optionally, you can also reset the folder options in MS Explorer hotkey [Windows + E],
(... see Image-1 Point 1 to 6)

In Explorer, press the Alt key (1) view (2) Folder Options, (3) view (4) reset folders (5) default values ​​(6 ) Apply.






Image-1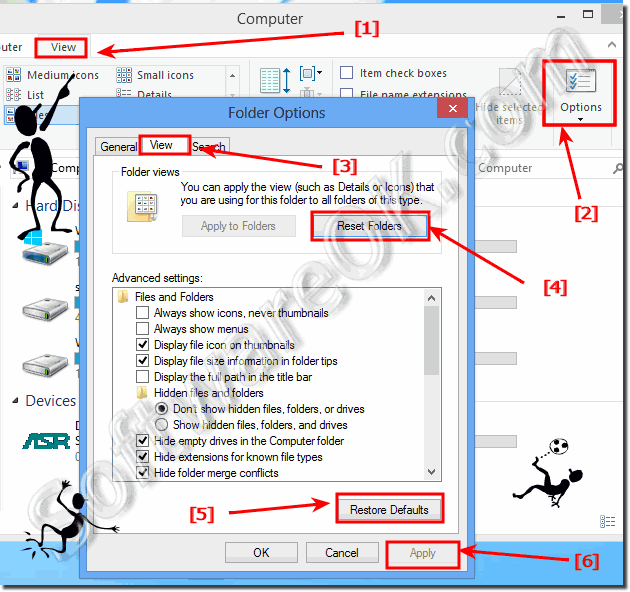 Help, the Windows 8 Explorer does not update e.g. auto refresh the file list view!

FAQ 92: Updated on: 7 May 2018 20:15