Via Command Prompt is to easy to create at once, several sub folders levels in every Windows OS?


Please start the Windows Command Prompt [Windows-Logo+R] and enter the command CMD.exe 
In Command Prompt use the windows make directories command 

For Example: (... see Image-1) 
MKDIR C:/Level1/Level2/Level3/Level4/




(Image-1) Create at once several sub folders levels in all Windows OS!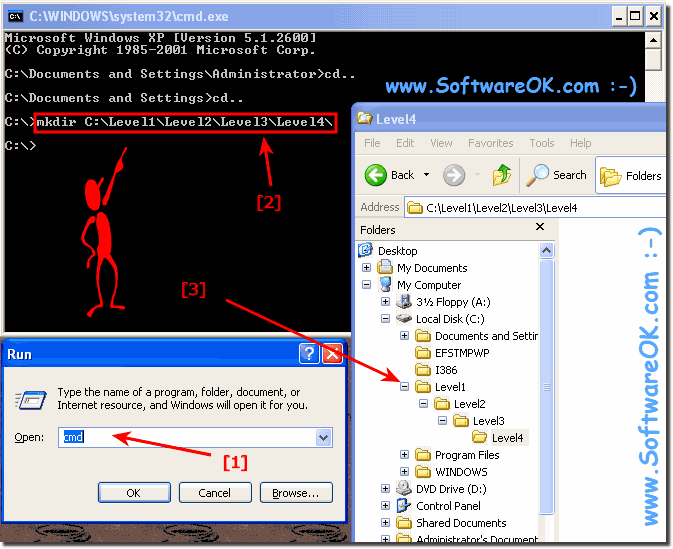 The help file for windows MKDIR command!
Microsoft Windows XP [Version 5.1.2600]
(C) Copyright 1985-2001 Microsoft Corp.

C:\Documents and Settings\Administrator\Desktop>mkdir /?
Creates a directory.

MKDIR [drive:]path
MD [drive:]path

If Command Extensions are enabled MKDIR changes as follows:

MKDIR creates any intermediate directories in the path, if needed.
For example, assume \a does not exist then:

mkdir \a\b\c\d

is the same as:

mkdir \a
chdir \a
mkdir b
chdir b
mkdir c
chdir c
mkdir d

which is what you would have to type if extensions were disabled.

C:\Documents and Settings\Administrator\Desktop>

FAQ 6: Updated on: April 1th 2014 12:12