# About # History # Eula # Screenshots # FAQ # Download (759 KB) #

DE

EN

Update on: 14 October 2018
Suitable for Microsoft : Windows 10, Windows 8.1, Windows 8, Windows 7, Server 2000-2016, XP, Vista, x64/x32/x86


Desktop popup menu
The desktop popup menu I have converted into a tree view menu, there is a toolbar and that offers a very fast selection of the drives.
When you press [F7] or click on the desktop icon.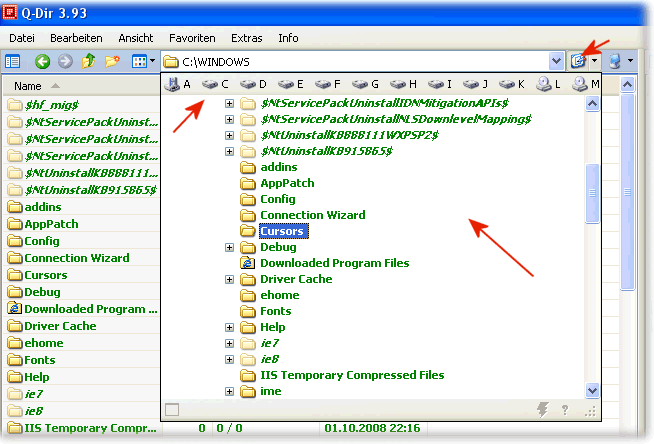 Computer popup menu





Program Keys: <>Directories, file, organize, manage, manager, images, move, copy, delete, organize, system, disk, directory structure, documents, disk, tree, file, folder structure, structure, scan, documents, explorer>
* A good file manager with an amazing Quadro-View technique for Windows.
---
# About # History # Eula # Screenshots # FAQ # Download (759 KB) #

DE

EN # Images+ # Info+