Adjustments of the digital desktop CLOCK on Windows 11, 10, ...!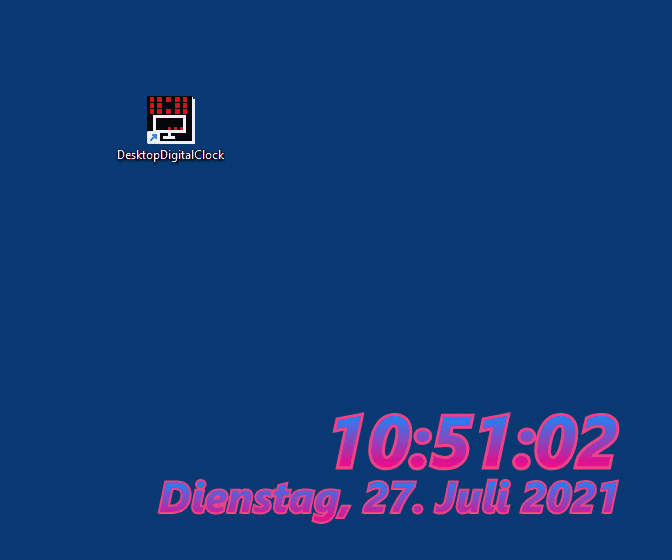 The adjustments to the digital desktop CLOCK for Windows 11, 10, ... etc. are really extensive, and the right thing for the topic of desktop backgrounds is definitely easy to find! 



Apart from using or placing the digital clock on the Windows desktop, analog clocks can also come into question. The desktop digital clock usually has advantages, as it is very user-friendly and clear and can cope with little space.