Theoretically, every program can use the RAM or occupy the entire memory space and not only on Windows 11, 10, ... etc.!


The point with the programs is to try everything, not to use the entire memory, and to be as resource-conserving as possible, here it is different because the main thing is to use the entire memory resources as possible, so that hardly any memory is left is available, by the way, the memory is checked for errors in an endless loop.

In order to find possible errors and at 128 gigabytes, it is rather rare that these are addressed, unless they are Microsoft Windows Web Servers, which for example contain many virtual servers in a network, or in database servers! 

By the way, you can observe the system behavior with extreme memory usage!

Please just test ►  the memory test tool!




(Image-1) Occupy the RAM or the entire storage space!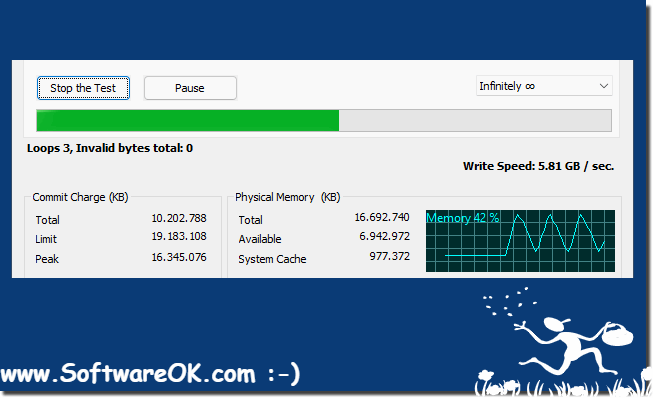 FAQ 4: Updated on: 25 July 2021 18:44