The desktop icons under Windows 11, 10, 8.1, ... are a reference point for simple users and administrators!
The first and easiest way to get a grip on your desktop is to use folders. Adding new folders to the desktop is easy. Right-click on the desktop and select "New" and then "Folder" from the context menu to create an empty folder you do not always have to resort to
practical external desktop tools
.
It's a good idea to name the folder when you create it.
If you forget this, you can right-click on the folder at any time and select "Rename" to enter a name for the folder. Your desktop becomes a clean place. Now you can drag and drop the appropriate desktop shortcuts into your new folder. This will remove the icons from the desktop.
(Image-1) Organize the desktop icons under Windows 10!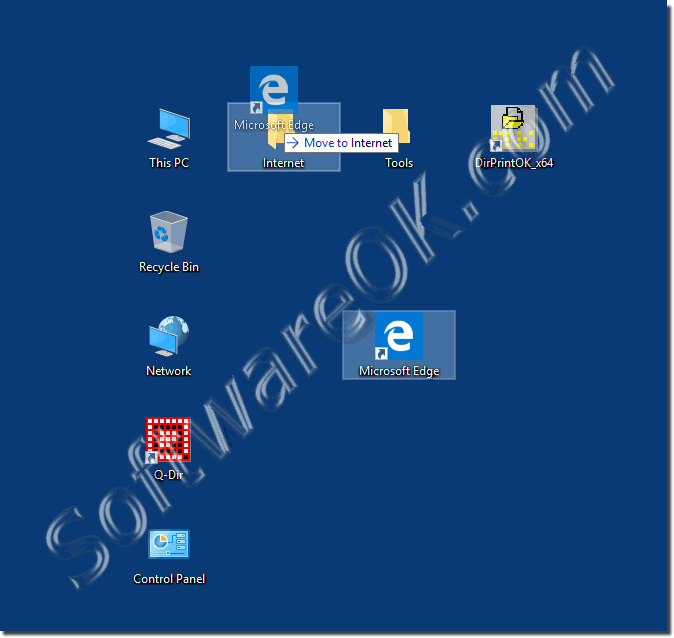 Info:

You can, however, open the folder at any time to access its links. You can add any number of folders for alternative shortcuts such as applications, utilities, multimedia software, and more to the desktop. Then you can move the icons to the folders as in the following snapshot.