It's easy to find and adjust the Night Mode in Windows 10 and 11, which can be a very nice experience!
Info:

Whether you want to enable night mode on a MS Windows desktop PC at home, on the go in the Deutsche Bahn on the tablet, Surface Pro / Go, or even in the office on a long day that gets into the night.


Please open the
Windows 10 / 11 settings
 simply
Windows-Logo + I
 and enter the text
"night"
.
(... see Image-1 Point 1, 2 and 3)

And adjust the night mode to suit your needs (... see Image-2)


(Image-1) night light mode on Windows-10!


(Image-2) Color temperature and night mode settings!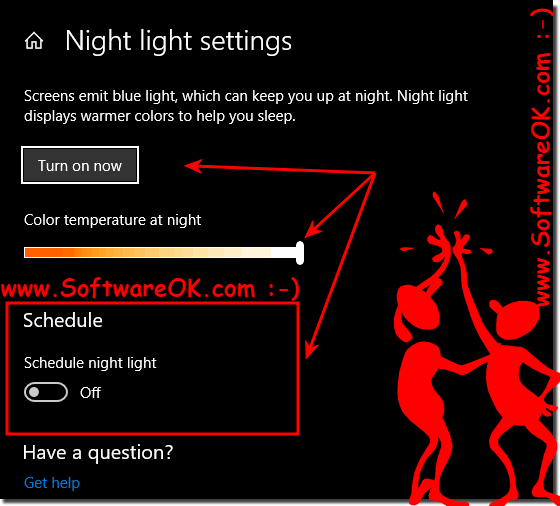 Info:

A pleasant feature is the so-called night mode, with which you can spare your eyesight for free, even if you can set Windows 10 dark is the night mode, which can be automatically started at the individually selected time of day a great feature. This night mode can be switched on and off at any time.