With some updates Window-10 has to be disabled and cleaned up, the storage space is often the problem!
The sometimes too small SSDs often lead to the update problem, but sometimes it is also the third-party virus scanners, especially those of non-renowned manufacturers who offer virtually no protection. The solution is very simple, uninstall and enable the W10 Defender. Or install a qualitative virus scanner. 

When the point is done, you can continue to search for Windows 10's automatic upgrade issue.
Content / Tips / Solutions:
1.) Check hard disk space and cleanup!
2.) Disabling the Window-10 Smart Screen!
Even the active  
Smart Screen
  can prevent the updating of Windows-10 is rarely the case, but just switch off for updating!  


(Image-1) UAC Smart-Screen upgrade problem!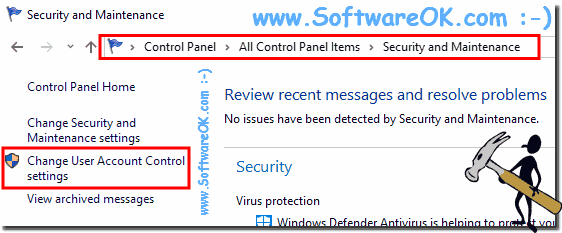 3.) Turn off the Windows 10 DEP!
The Windows 10 closes some programs and notifies you if it finds that the program either poses a security risk or is incompatible with Windows 10. 
But sometimes unnecessary. 

Even the active 
Windows 10 DEP
 can prevent the upgrade of Windows 10!
4.) Disable the Windows Defender at short notice!
Disable her private 
Antivirus, or the Defender
 . 
Disabling the antivirus program during installation can also avoid update problems. 
5.) Further possibilities to install the autoupdate!
► 
A reinstallation of Windows 10 (reset, clean up)! 

► 
A clean installation of Windows 10?