It is rare that after upgrading from Windows 10 / 11 the user switch is no longer displayed!
You can always change the current user under Windows 10.
Here, open programs and applications can continue to run
in the background
, if later changed back to the corresponding user account you can continue to work normally, sometimes better than to completely unsubscribe.


Check if the switch has been disabled on user login screens under Windows-10! 
►► 
Hide fast user switching on Windows 11/10!

Make sure that all Windows users (accounts) are correctly recognized and displayed, if not, they may need to be recreated! 
►► Creating and managing user accounts in Windows 11 / 10?

Try different ways of 

switching users under Windows 10  / to prevent one from working correctly.


►► User switching  in Windows 10 / 11 without logout?

If necessary: ​​►► Check The system files under Windows ! 

Fastest test: Windows logo + D and Alt + F4


(Picture-1) Users change windows in Windows 10!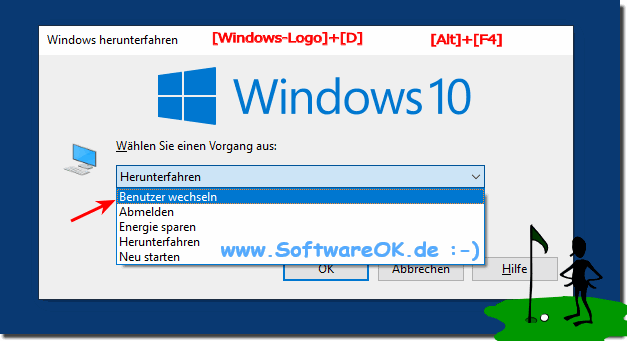 A rare problem with Windows 10, whether it's a Windows 10 desktop, tablet, Surface Pro / Go, or even a server operating system.