A simple example with Digital Desktop Clock plus optional transparency on Windows  11, 10 desktop!
The optional transparency works on all MS OS, no matter if it is a Windows desktop, tablet, Surface Pro / Go, or even a server operating system.
Please always use the latest version of the: ►
Digital Desktop Clock for Windows
!
(Image-1) Digital Desktop Clock plus Optional transparency on Windows 10, 8.1, 7!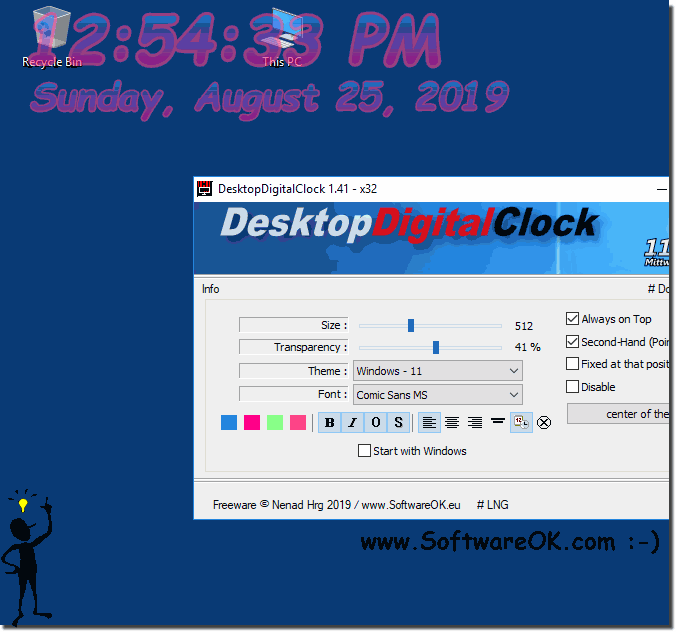 Who likes to read! 
Not only for Windows 10 is this digital clock on the desktop, under Windows 10 is on the clock for the desktop as no longer standard on board. As you can see, get the clock back to the desktop with a free tool. The free tool brings a clock in 100 different designs to the desktop. Open clock automatically appears on the desktop. You can position these by dragging them over the screen. To change the design, right-click on it and select Options. Under Appearance, you can choose your favorite design.