The solution is very easy to
activate and deactivate the Auto Mouse Wheel

function for Wibdows 11, 10, ... etc. and MS Server OS!


As long as Desktop is active, scrolling with the mouse wheel is no longer possible in Windows 10 with some apps. It still works in desktop program windows! This problem is being worked on, but the continuous updates of Windows 11 / 10, which should currently be called Windows 17, make it hard!



In case of problems please deactivate!



(Image-1) Enable and Disable the mouse wheel and auto scroll feature!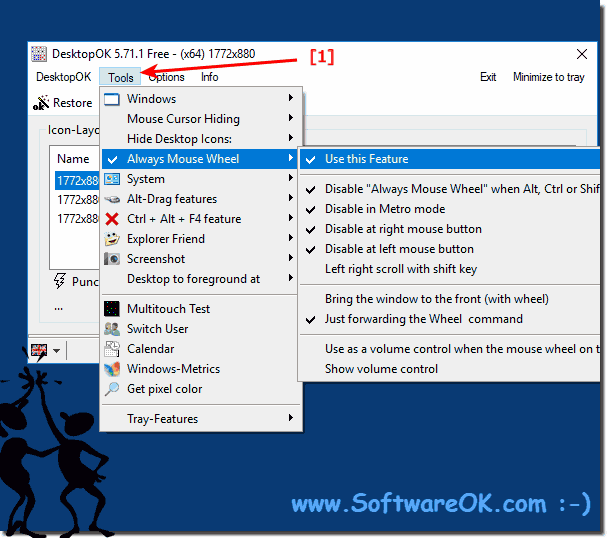 User question!
Once DesktopOK is finished, it works again in apps. I have just noticed that my version of DesktopOK is outdated and that there is a new one for x64. Downloaded and tested. Unfortunately, the error persists. Is this a bug? Or can I prevent it by disabling any feature of DesktopOK?