Yes the

clicking noise

when navigating can be disable in the
Q

uad-

Dir

ectory-

Explorer, simple and easy!



Content:





The click noise when navigating backwards or forwards in the Explorer history or when opening a folder / directory can be quite annoying, but it can be activated or deactivated easily at any time and the click noise can also be changed if necessary! 
1.) Disable the Click Navigation Sound in Quad Explorer For Windows! 
1. Please Start the file Quad-Explore for all Windows OS

2. And easy disable the

Click Navigation Sound

   


Main Menu ► Extras ► List-View ► Click Navigation Sound (... see Image-1 Point 1 to 3)
(Image-1) Disable the click navigation sound!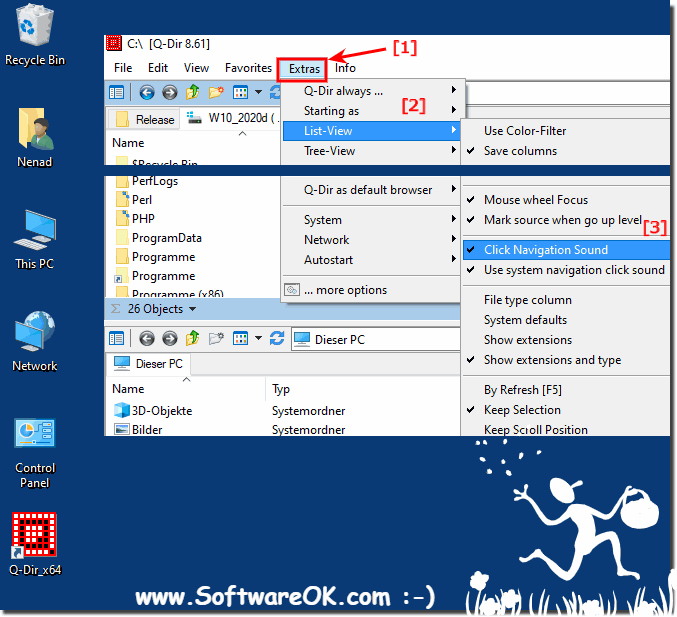 Old Image: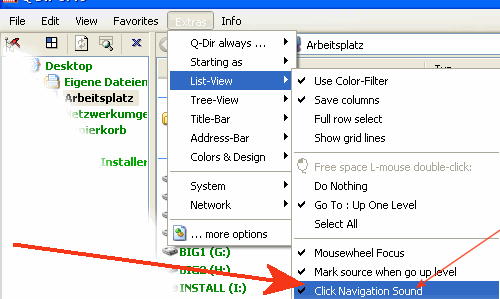 2.) Other Informations about Explorer List Views!
See also: 





3.) ... Please check the sound settings in Windows 10 or 11!



1. Windows + R command: sndvol.exe

2. Adjust the Quad-Explorer Volume 

(... see Image-2 Point 1  to 3)



(Image-2) Click navigation sound Windows 10 and Sound Settings!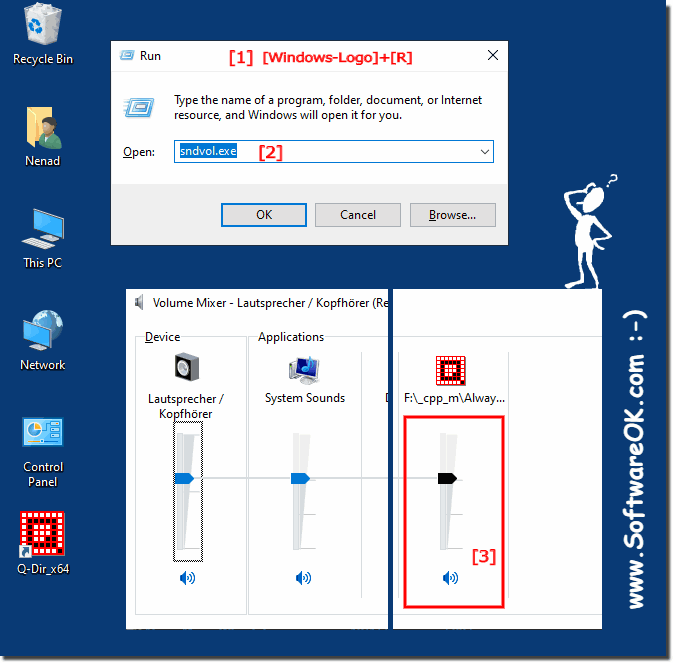 FAQ 30: Updated on: 15 September 2023 10:20