Sometimes you want to switch from the administrator to the standard user in the program, even under Windows 11, 10, ... Desktop and Server!
The administrator is authorized to change the security settings of the computer. He can access all files and make changes that affect other users. So it makes sense to switch to the standard user, because he has significantly less rights than the administrator. It is better if no administrative rights are required to use the standard user not only under Windows 10. Such an account is ideal for safe surfing on the Internet whether in Chrome, Edge or Firefox! 
(
... see Image-2
)
From 7.44 out of the administrative mode back into the non-administrative!
Back to the non-administrative mode also via the main menu! So you can start the program at any time from the administrative mode with admin rights to the lower non-admin mode with less rights so as a standard user. 
(
... see Image-1 Point 1 and/ 2
)
(Image-1) From administrative mode to non-admin mode!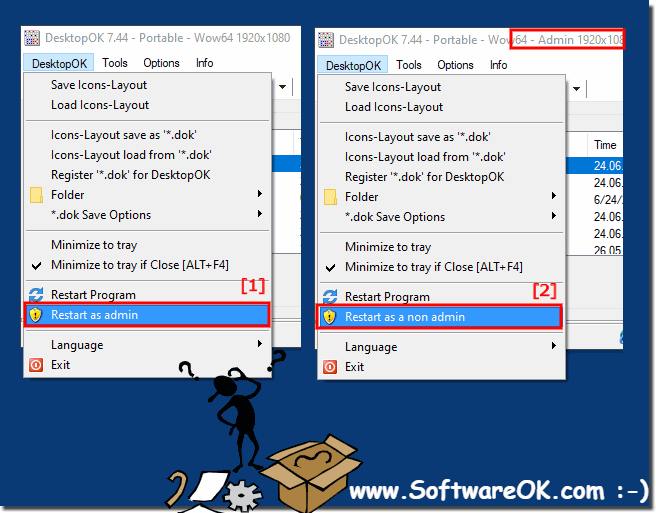 (Image-2) Administrative mode due to internet back in non admin mode!