Adjusting the font and the font size a comfortable desktop stopwatch experience comes in handy!
The use of the stopwatch in full-screen mode is very popular, which makes it all the more important that the appearance of the stopwatch when stopping the time under MS Windows OS also looks good, with
the free stopwatch for MS Windows
 you also have this option and you can change the font very quickly!
1. As always ►► 
start the stopwatch for MS Windows
2. Go to the Font option via the main menu
(
... see Image-1 Point 1 to 4
)
(Image-1) Maximum font size in full screen mode for the clock on MS Windows!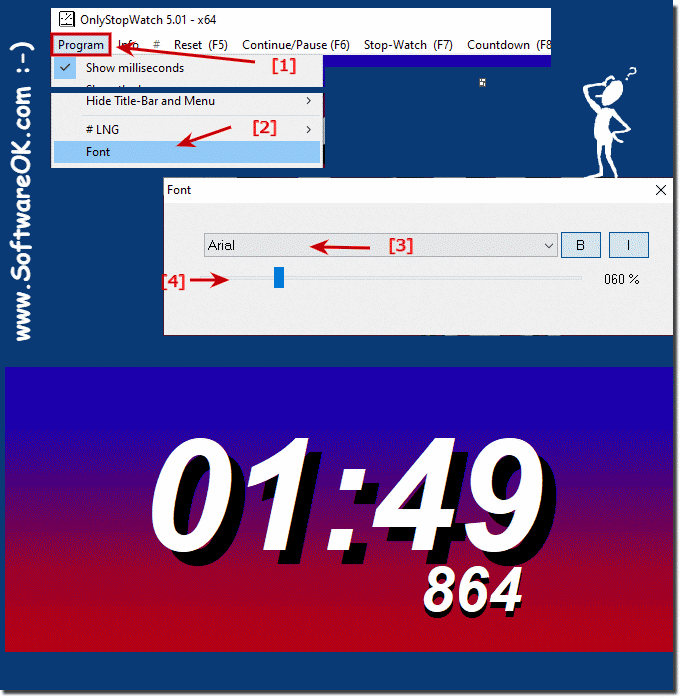 Every Windows user can now customize his stopwatch. It can now be used on all Microsoft Windows operating systems. It is OK to have a stopwatch that you can read from a great distance. The stopwatch settings are saved and do not have to be adjusted each time.