If you want to leave a short message to your roommates or colleagues, here is the solution for Windows 11, 10, ... and MS Server!

You can print this out and place it in a visible place. However, if you want to make sure everyone notices, you can add color or a flashy font and ShortDoorNote can help. ShortDoorNote lets you create short, easy-to-read door notes for important messages, customize their appearance, and easily print them.


(Image-1) Twitter or a FaceBook post on the pinboard!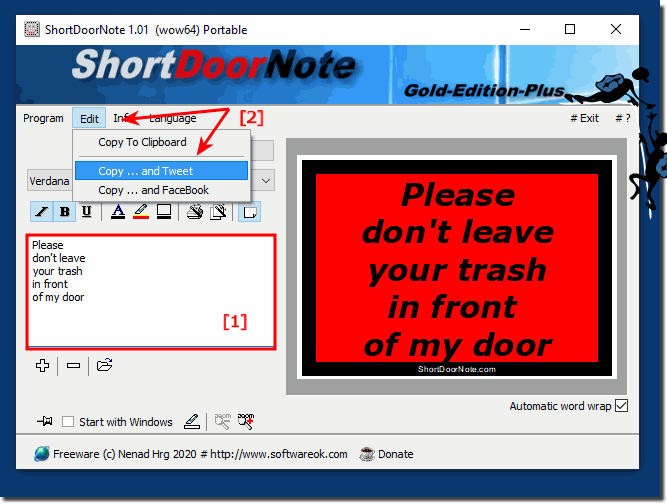 The application has an intuitive user interface that makes it accessible even to users with very little computer knowledge. Basically, all you have to do is enter the message text and then test the settings until you are satisfied with the result.