The commands including program arguments of the command prompt for MS Windows 11, 10, ... can be saved as favorites!



Content:



1.) Prompt to add commands as favorites via the favorites menu!
1. Start the alternative command prompt on Windows ! 

2. Open the favorites in the  alternative prompt

3. Go to the option "Add"
( ... see Image-1 point 1 to 4 )

PS:
It is easy to create additional favorites commands for the alternative prompt, this is also independent of whether you are working on a Microsoft Windows 10 or on one of the MS servers 2019, 2016, ...! 



(Image-1) Command prompt (cmd.exe) Favorites!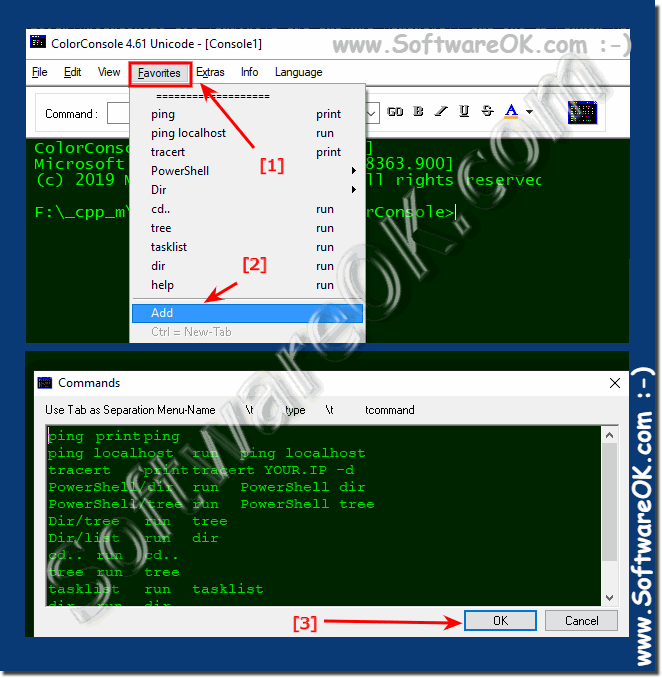 2.) Information about the favorite commands in the alternative prompt!
As an example:
"Print" is used to pass only the command in the console, "RUN" is used to pass only the command in the console and perform


If you need submenus: Easy

"/"

use 
( ... see picture-2 point 1 and 2 )




PowerShell/dir run PowerShell dir
PowerShell/tree run PowerShell tree





Here you also have a nice effect of saving time and possible typing errors are avoided, for example, if you have to enter an Internet address, typing errors are pre-programmed and the memory doesn't work so well with numbers anyway.



(Image-2) Command prompt and arguments as a favorite!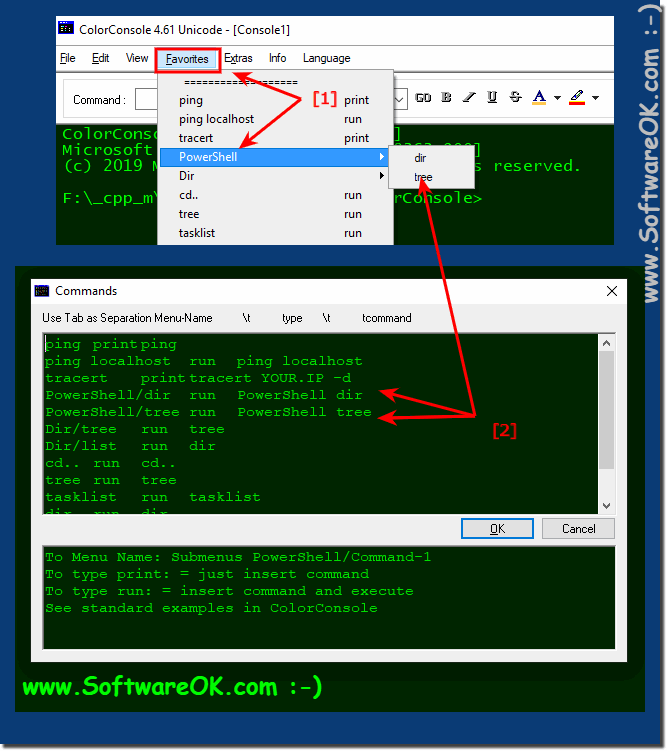 FAQ 2: Updated on: 28 August 2023 09:51