The commands including program arguments of the Windows command prompt can be saved as favorites!


Often used commands including program parameters can be stored as favorites eg: for the quick listing of directories, or if the command "tracert", or "ping" is often used for a certain server.  (... see Image-1)
and (... see Image-2)





(Image-1) Command prompt (cmd.exe) Favorites!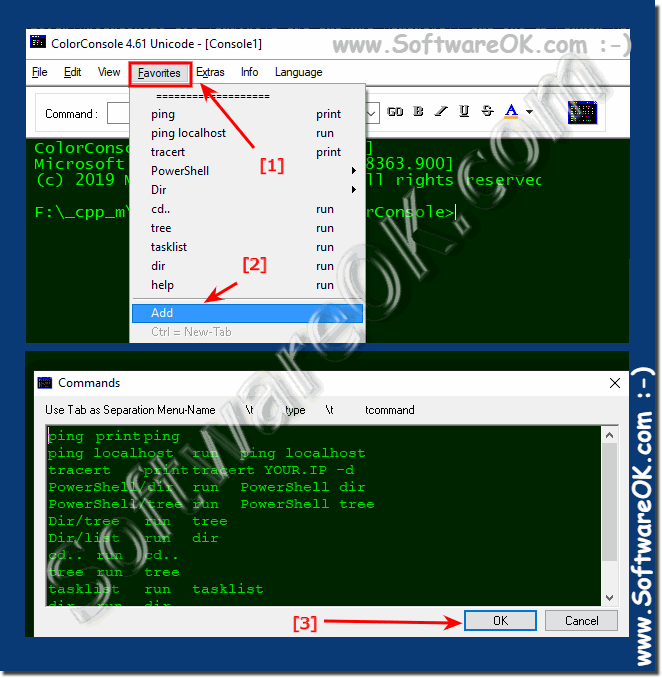 "Print" is used to pass only the command to the console, "RUN" is used to just pass the command to the console and execute it

Here you also have a nice effect of saving time and also avoided typos, such as: if you have to enter IP's, typing errors are preprogrammed and the memory works for numbers anyway not so good;).



(Image-2) Command prompt and arguments as a favorite!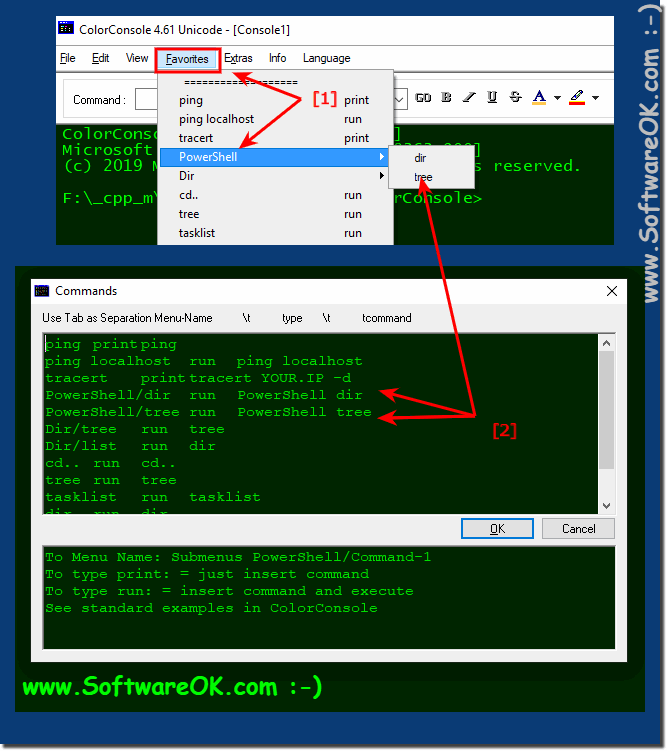 FAQ 2: Updated on: 25 April 2018 14:06