Yes, it is easy to delete or move entire directories (folders) under Windows 10 and 8.1, and other MS-OS!


With Delete.On.Reboot something is quite easy: 


1. Delete folder


2. Move the folder to the temporary folder

3. Move folder to a specific folder

   




 (Image-1) Delete directories ergo folders when restart the Windows PC on MS-OS!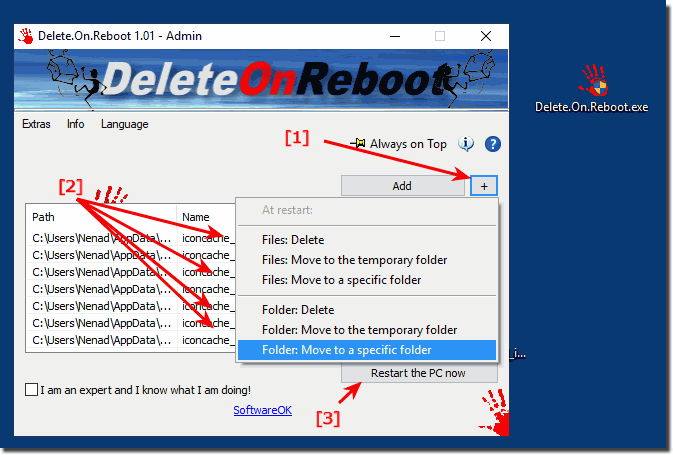 Info:

As you can see above on screenshot shot under Windows 10, deleting locked directories under Windows or moving is easily possible, you can move locked directories under older versions of Microsoft's Windows operating systems, or delete them, 
no matter if It is a Windows desktop, tablet, Surface Pro / Go, or even an MS server.



FAQ 4: Updated on: 10 July 2019 10:05