It is easy to update DesktopOK to the latest version or to perform an update on Windows 11, 10, 8.1, ... and MS Server 2019, ...!
1.) Automatic update of Desktop-OK from 6.01! 
From the DOK version 6.01 you can use the automatic update of DesktopOK which is very handy because at the same time a backup of the old desktop OK version we made so you can change if you do not like, to one of the older versions. 




(Image-3) the Autoupdate of Desktop-OK!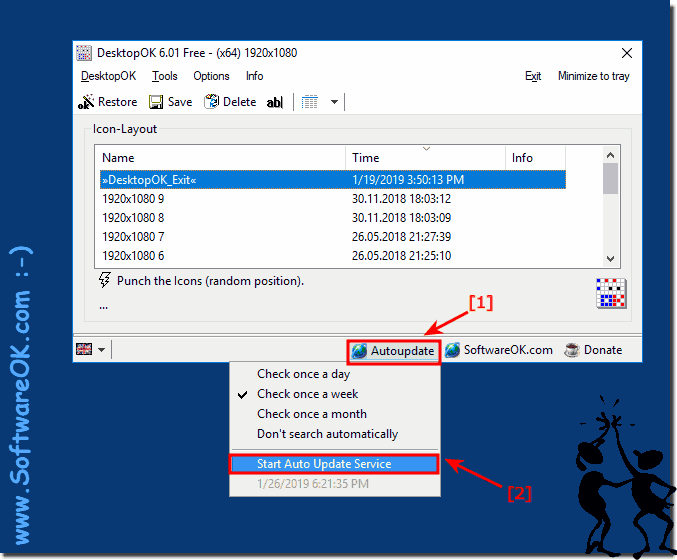 2.) Update of desktop ok before version 6! 
1. Open the working directory of DesktopOK and exit DesktopOK

(... see Image-1 Point 1 to 3)


2. Overwrite the New DesktopOK.exe with the new version or rename the old version and copy the new one in the working directory and start directly the new version.
(... see Image-2 Point 1 to 3)



(Image-1) Open DesktopOK working directory and exit!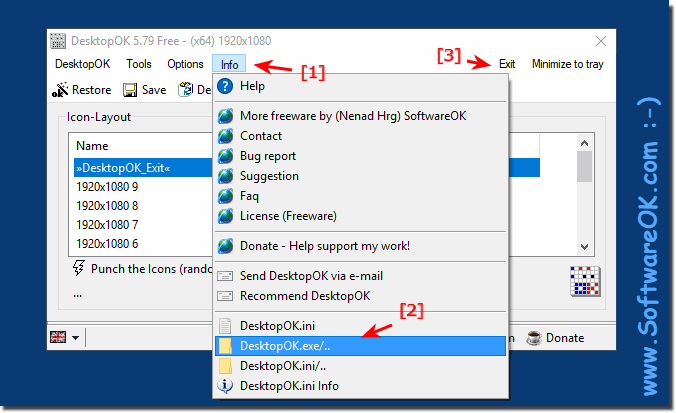 (Image-2) Update DesktopOK to the latest version!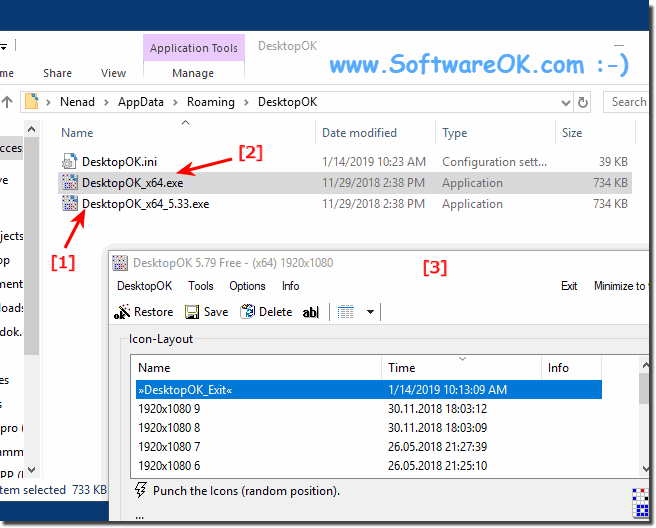 Info:

As you can see above in Windows 10 shot screenshot, you can update DesktopOK quite fast! You can apply this example as a solution on earlier or older versions of Microsoft's Windows operating systems, whether it's a Windows desktop, tablet, Surface Pro / Go, or even a server operating system.


3.) Remove DesktopOK Comprehensive Instruction from 6.xx!

1. Please start DesktoOK

2. And Unistall DesktoOK 

(... see Image-4 Point 1 to 3)




(Image-4) DesktopOK total Remove Example on Windows-10 V 1909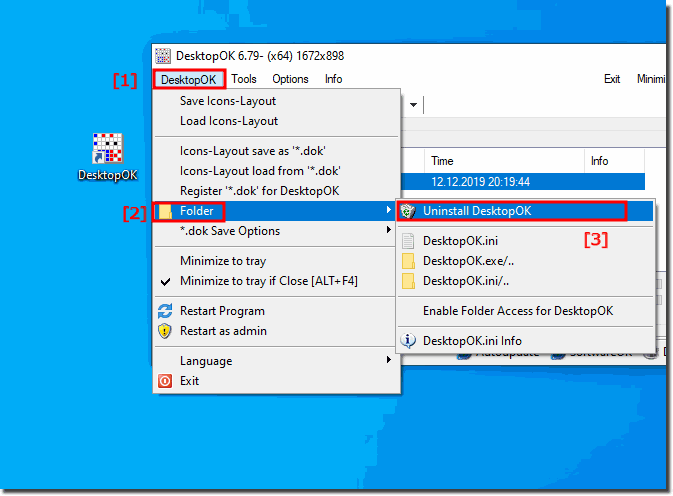 4.) Uninstall example on Windows 10 - 1909 !
1. Windows+X Menu "App and Features"

2. In App & Features  enter "desktopok"

3. And Uninstall DesktopOK

(... see Image-5 Point 1 to 5)



(Image-5) Uninstall DesktopOK from Windows-10 1909, 1903 Example!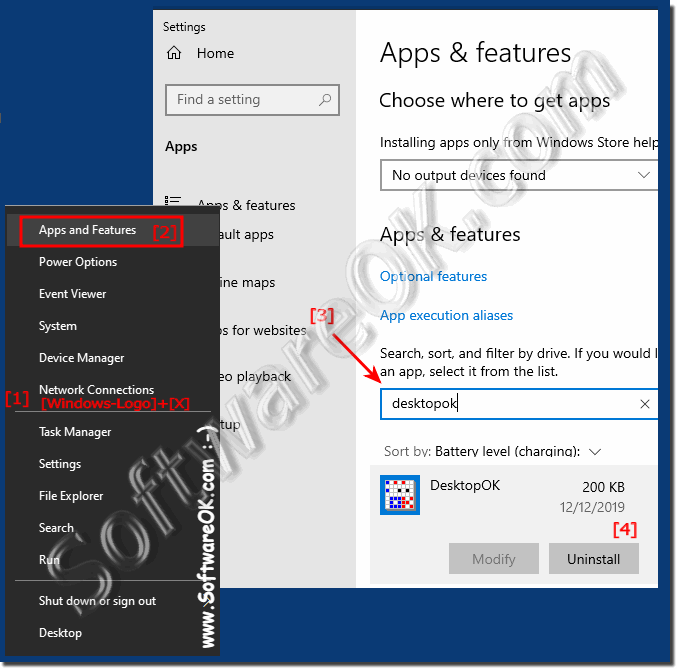 5.) ... change autoupdate server! 



At the request of the user, freely configurable auto update server


auto_update_domain = 1 www.softwreok.com
auto_update_domain = 2 www.softwreok.eu
auto_update_domain = 3 www.softwreok.de



(Image-6) DesktopOK auto update server!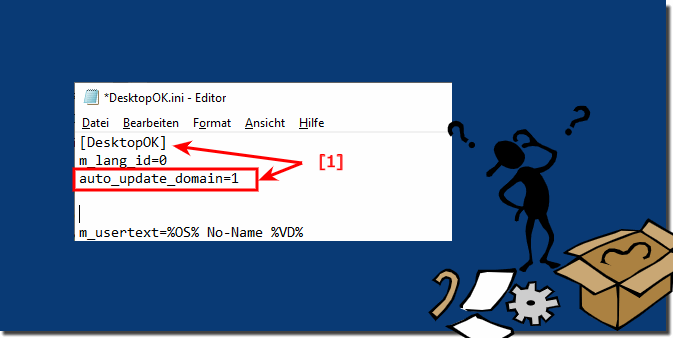 Updating software to the latest version generally brings several benefits, including bug fixes, security patches, and new features. However, whether you should always update DesktopOK (or any other software) to the latest version depends on a few factors:





Security: Security updates are critical. If a new version of DesktopOK contains security updates, an update is strongly recommended, especially if the software is used on computers connected to the Internet or a network.

Bug Fixes:
Updates often contain bug fixes that can improve the stability and reliability of the software. If you have problems with the current version, an update may resolve them.

Compatibility:
Consider whether the new version is compatible with your operating system and other software applications you use. Sometimes an update can cause compatibility issues.

New function:
If the new features or improvements in the latest version are valuable to you or improve your workflow, an update may be beneficial.

Testing:
In a business or school environment, it is advisable to test new software releases in a controlled environment before deploying them to all computers. This will help identify potential problems specific to your setup.



Info:

In general, for software like DesktopOK, which mainly deals with desktop icon management, the decision to update should be based on the above factors. Security and bug fixes are important reasons to update, while compatibility and new features should be balanced against possible glitches.

Before updating, it is recommended to back up your current configuration or settings, especially if you have customized settings in the older version of DesktopOK. This way you can easily restore your previous setup if the update causes problems.

Ultimately, the decision to update should be made carefully and take into account the specific needs and circumstances of your computer or network environment.





FAQ 32: Updated on: 7 October 2023 19:30