This is the new feature in DesktopSnowOK 3.11 the rotation of the heart flakes or snowflakes on the windows desktop, but it can be easy turned off (disabled)!
Please open / start
DesktopSnowOK
and simply disable the rotation of the snowflakes!
Please always use
... the latest version of DesktopSnowOK
!
(Image-1) Falling and rotating Hearts on Windows Desktop!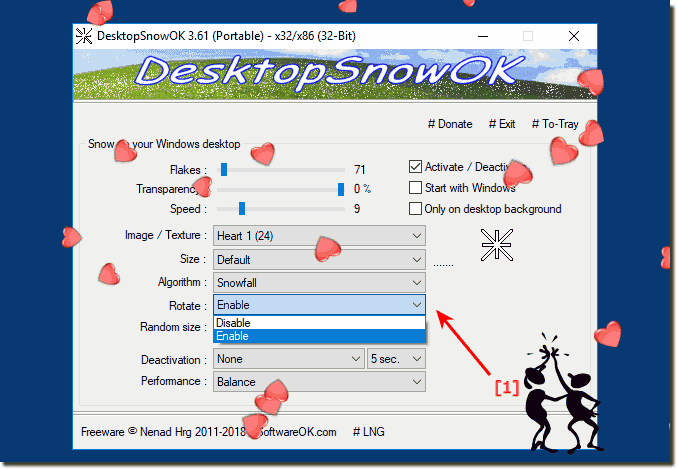 FAQ 3: Updated on: 11 August 2019 21:36