It is very easy to uninstall eg remove the ExperienceIndexOK from your Windows 11/10/8.1 or other Windows Operating System Desktop and MS Server!



When ExperienceIndexOK running, please close the ExperienceIndexOK and delete the ExperienceIndexOK.exe!
(... see Image-1 Arrow 1 and 2)



PS: But this not improves and not change the Windows Experience Index :-)



See also: ... Download ExpirenceIndexOK



(Image-1) Uninstall the Experience-Index-OK!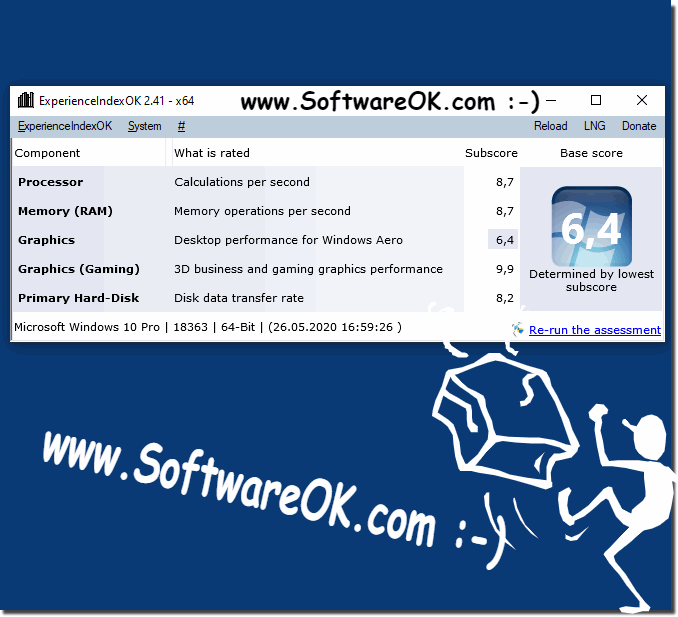 Info: The performance index is a way to measure the interaction between system components and software that gives an idea of the speed of the PC. The score is between 1 and 9.9 points. The operating system evaluates the performance of each component of the computer and then displays the total score, which is not an average estimate but an indicator of the slowest component performance.

The tool ExperienceIndexOK is free and very small so not much disk space is lost on Windows, the performance index is not influenced by this Tool. ExperienceIndexOK only displayed or start a recalculation requested on Windows.


FAQ 1: Updated on: 12 September 2023 16:30