The for free solution if the font name is forgotten and only the font form is in my head, on Windows 11, 10, 8.1, ....!
Is also for webmaster good and for those who experiment with fonts. But also just once out of curiosity or for testing: Which font is best suited to my
text document on Windows 10
!
See also: ►► 
How to view and use the fonts without installing the windows font file!
!
(Image-1) The font name is forgotten only the font form is in my head!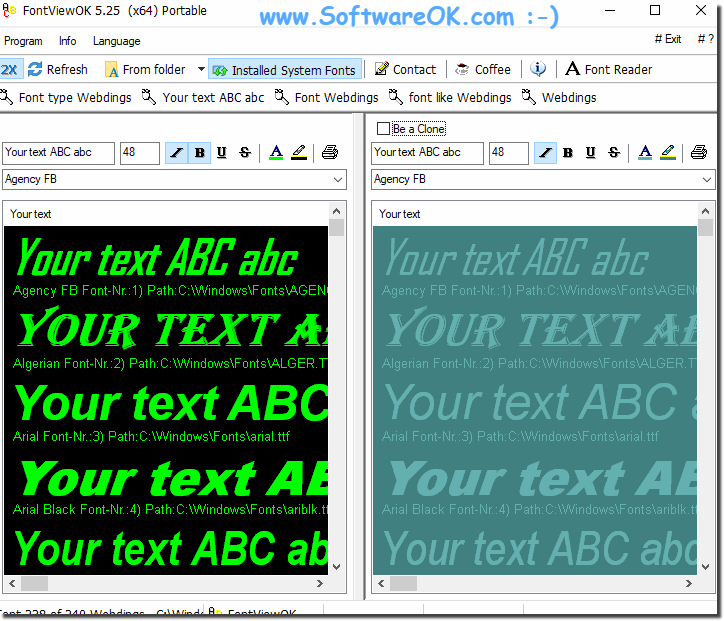 Info:

Here is a first impression of how the font looks like. If the underlying icon has the shape of a paper stack, Windows knows several sections of the font, ie variants such as bold or italics. Below you will find additional information, such as the file associated with the font in the Windows directory, for which languages ​​the font was designed and the copyright regulations. If you have too many fonts installed and want to clean up, you can use the Uninstall button to  remove the displayed font from the computer.