It is easy to see the status of the SSD or HD, or to monitor the temperature of the hard drives or the technical condition!
CrystalDiskInfo monitors the status and temperature of the hard drive health and monitors / graphically monitors the SMART diagnostic information. The program also shows you how often the hard drive has been switched on / off and how many hours it has been / is in use.
(
... see Image-1
)
Straight to the page:
https://crystalmark.info/en/software/crystaldiskinfo/
OS: Windows XP, Vista, 7, 8, 8.1, Windows 10 MS Server 2003, 2008, 2012, 2016 and MS Server 2019
(Image-1) Monitor the status and temperature of the hard disk condition?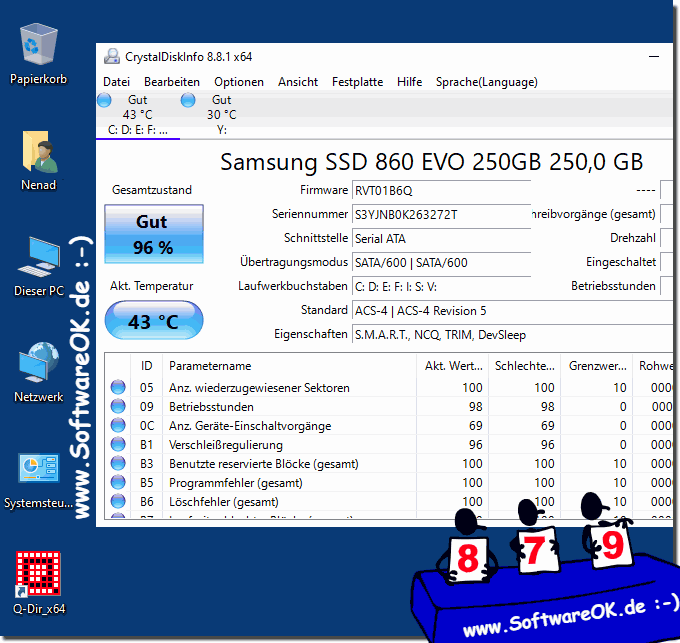 FAQ 28: Updated on: 19 November 2020 11:18