You can also search for similar or identical images in a folder or in HD for a single image on your Windows 11, 10, ... etc. or MS Server OS!




1. Start as always ►►  Find.Same.Images.OK

2. Set the search to Folder vs Folder 

3. In the left area, enter the path of the image you want to search for

4. In the right area, the folder, directory, HD, drive, .... in which you want to search for the similar image

5. Press to start the search the

"Start"

button

(... see Image-1 Point 1 to 4)




(Image-1) Find similar or the same from a single picture in a folder or HD!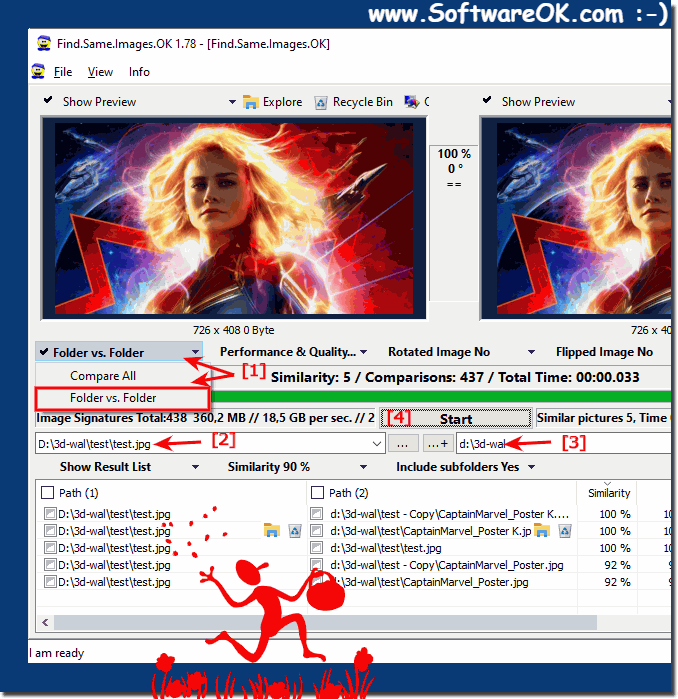 FAQ 23: Updated on: 19 July 2021 18:48