Many users who have very many fonts installed on their Windows 11, 10, ... operating system want to compare the fonts visually in the FontViewer!



The dual panel system was developed according to user requirements. Just like the "Be a Clone" function (... see Image-1 Arrow-1)

Cloning uses the same text, font size, font settings as in the first window.

This means that you do not need to re-enter or adjust the font in the second window (panel) when comparing the font from the left panel. (... see Image-1)

In short:
With the same font setting, you can visually compare the font in the left-hand window to the font in the right-panel window. For a better and more quickly identify the differences or similarities between the fonts.

Plase test it :-)

The program allows you to enter text and see what it looks like when you use different fonts installed in the operating system and change the font  style, size and color. A great tool for designers, webmasters and regular users. 



(Image-1) Compare the Windows-Fonts in the Font-Viewer?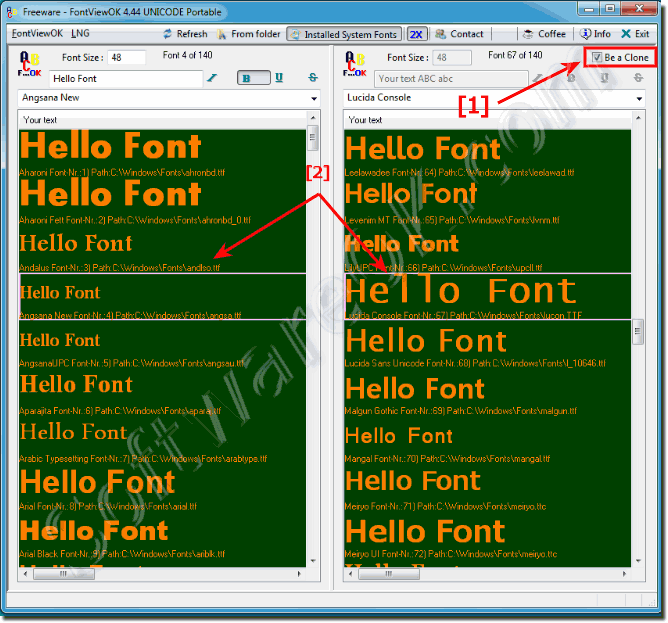 It is always working regardless of whether the fonts comparison is under Windows 10, Windows 7, 8, or 8.1, or x64, or x32 (x86) version of MS Windows.

FAQ 5: Updated on: 29 August 2023 09:40