Alternatively as main memory, primary memory or system memory is called RAM under Windows, MAC OS, Linux ... etc!




In most cases, the RAM stands for the

working memory on the PC

 or smartphones, tablets, ... and is the main storage for the information, data, programs, APPs that are currently being processed! RAM with the

CPU and FPU

can be compared to the human brain, but it is quite unimaginative!


RAM is a hardware device that is used to store and access information on a computer. RAM is usually associated with DRAM, which is a type of memory module. Since data is accessed randomly and not one after the other as on a USB, hard drive or SSD, the access times are much shorter.

Working memory (RAM) is an essential component in all devices, from PCs to smartphones to game consoles. Without RAM it would be much, much slower to do almost anything on a system. On the other hand, a lack of enough for the application or game you want to run can result in things being crawled or even prevented from running at all.




Further information on RAM:




(Image-1) RAM is hardware!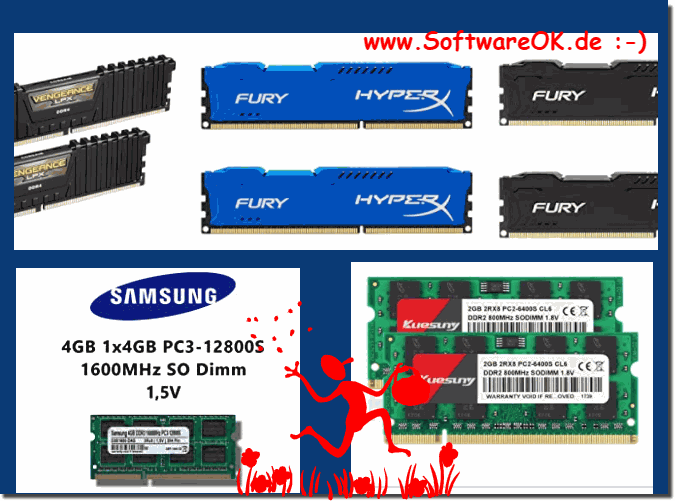 FAQ 199: Updated on: 14 October 2020 18:05