The QWERTZ keyboard is named after the first five alphabetic letter keys on the top row keys and is the official computer keyboard standard in Germany!


Unlike the QWERTY keyboard, which appears as the first five letters on American or English keyboards!

( ... see Image-1 ) 

The QWERTZ keyboard is the most common and used computer keyboard in Germany. Below is a picture ►  of keyboard key layout on QWERTZ German and QWERTY English keyboard.




(Image-1) QWERTZ and QWERTY keyboard!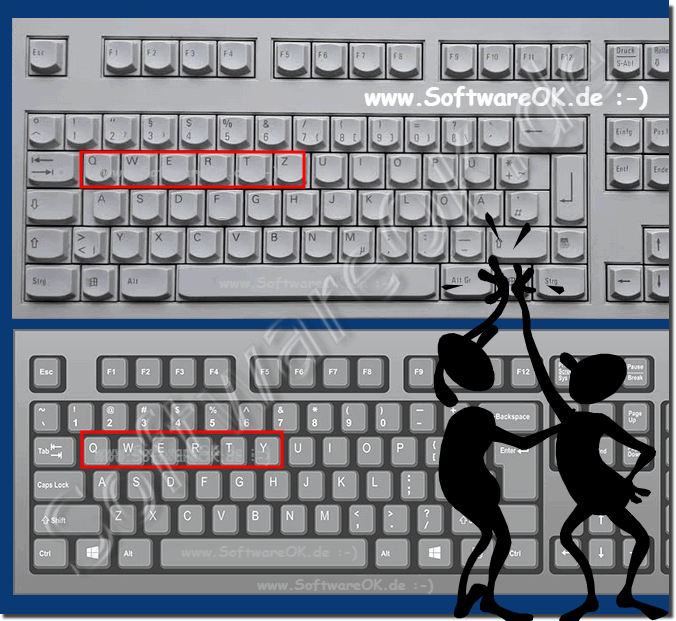 FAQ 255: Updated on: 13 June 2022 19:07