The keyboard layout is the arrangement of the keys on a computer keyboard, which usually depends on the country and/or region!


Layout / arrangement here stands for the key assignment,  QUERTZ is the well-known German keyboard!   





1.) The keyboard layout and why!
There are different keyboard layouts, this is mainly due to the country-specific characters, for which keys are also required. In Germany, for example, it is ö ä ü ß, which of course is not needed in many other countries.

Here below you can see a classic German (above) and English keyboard (below) which of course have different keyboard layouts!
( ... see Image-1 ) 

With the English keyboard layout you can clearly see that ö ä ü ß are not available as keys on the keyboard. If you needed this, you could use the ►  Virtual keyboard or the ►  Special character table.  




(Image-1) German  and English keyboard!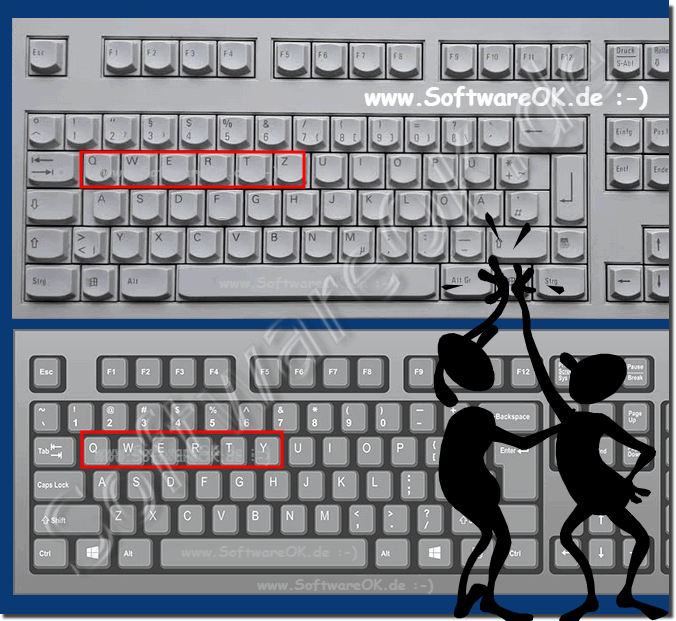 2.) More information and related tips on keyboard layout! 
You can also use the wrong keyboard layout:
►►  the right Alt key for missing characters on the keyboard   





FAQ 268: Updated on: 20 June 2022 04:43