A UFO file is the old file format of ULEAD PHOTOIMPACT, the acronym stands for Ulead File Object to German Ulead file object!


Contents:


1.) Here is an example of a UFO file in Ulead PhotoImpact!
Here I made a simple logo for a friend's project which is in UFO format, this is a vector based file 

It's an old program but still works well and you can quickly create logos in 30-60 minutes with light 3-D effects, why not when it's even possible under Windows 11!



  
 


(Image-1) A UFO file in PhotoImpact under Windows 11 in July 2022!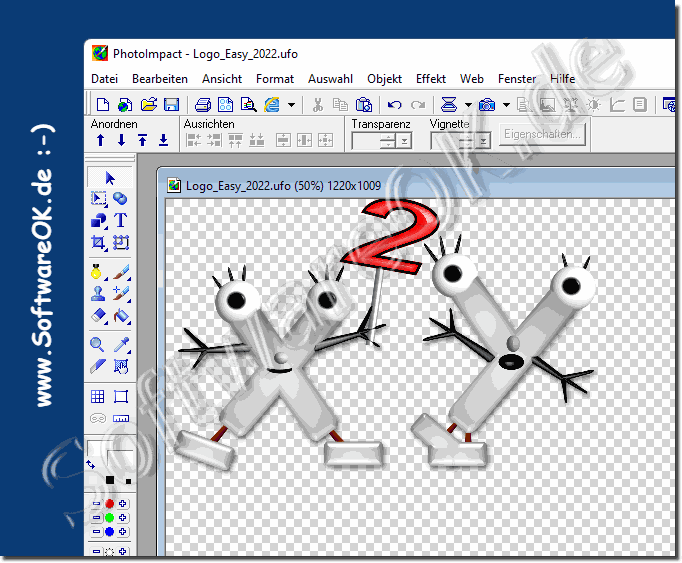 2.) What else can I use to open the UFO files?  
As mentioned above with  Ulead PhotoImpact and other Ulead software solutions (photo and video editing applications). It's a raster image used primarily by Ulead PhotoImpact now Corel PhotoImpact .

The experience is that UFO files can be opened with, for example, Ulead Photo Explorer , but as in the example above, images with multiple layouts may not display properly.

 

Photo Explorer is also no longer supported, but Ulead PhotoImpact still works under MS Windows 11, 10, ....!







FAQ 287: Updated on: 15 July 2022 09:35