The bookmarks bar known as the favorites bar in Microsoft Internet Explorer and Microsoft Edge is available in Chrome and Firefox too!


Contents:



1.) The bookmark bar!
This is a toolbar located at the top of every internet browser window. The bookmark bar allows users to quickly pin their favorite bookmarks for quick access.

Here's a plain image, as an example of a bookmark bar!



(Image-1) A bookmark bar!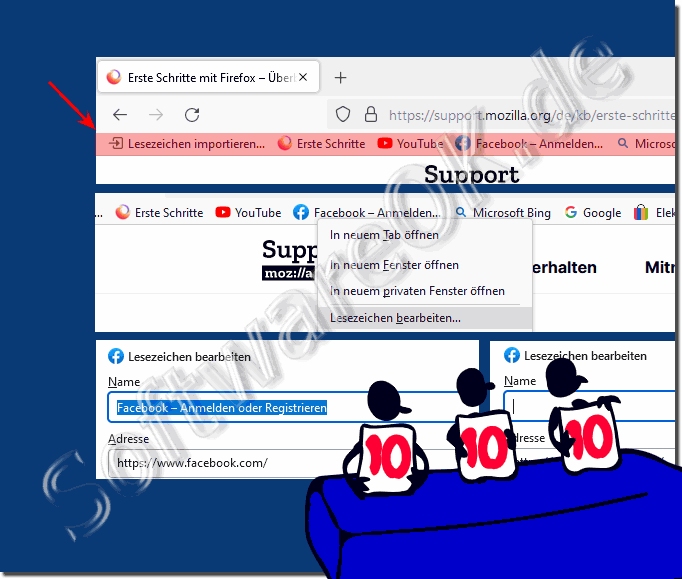 2.) More tips on bookmarks and Co.! 
FAQ 304: Updated on: 19 July 2022 09:58