You can drag your favorite site to your browser's (Chrome, Edge, Firefox,...) favorites or bookmarks bar by following the steps below!
Contents:
1.) Favorite page in the bookmark bar!
1. Click and hold the icon in the address bar.
2. While holding the mouse button, drag it to the favorites or bookmarks bar and just release it.
Once the page is ready, it will be bookmarked in the bar. If you want to move the icon, click and drag the icon anywhere on the toolbar.
(Image-1) Drag your favorite site to the bookmark bar!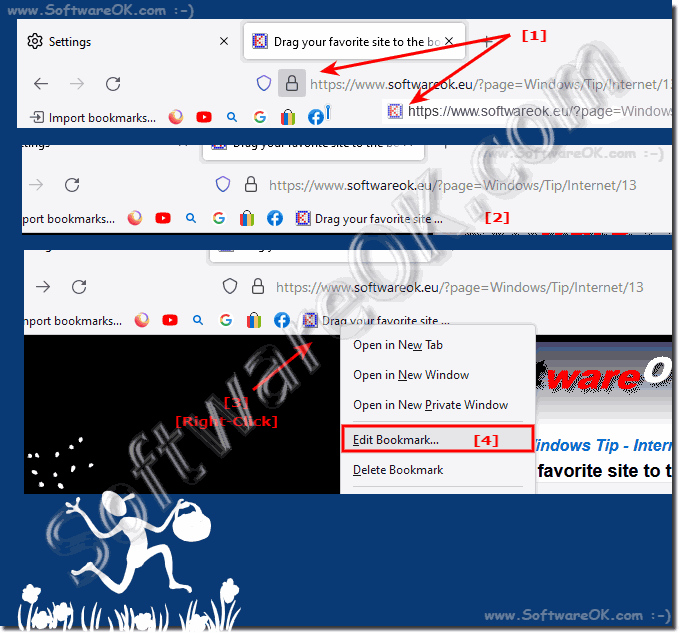 2.) More tips on dragging, bookmarks and more!