The audio quality and the accuracy of the audio file MP3, MP4 .., depends on the bitrate, the sampling rate, or also called sampe rate.


The bitrate refers to the audio quality of the stream.

It is measured in kilobits per second, or specified. The bit rate is the number of bits of data encoded per second. A higher bitrate with more sampling rate, requires a high bandwidth and thus gives a good audio quality. Low bitrates refer to a smaller file size and lower bandwidth with a deterioration in audio quality. The recommended bitrate for good music quality and audio enjoyment is from 128 to 256 Kbps.

Sampling rate = sampling bits, or sampling frequency = sample rate = sampling frequency!

A sample is a measurement of the signal amplitude and contains the information of the amplitude value of the signal waveform over a period of time. The sampling rate is also referred to as sample frequency. The higher the sample frequency, the higher the signal that is similar to the original analog signal for good audio quality. The file size depends on the sampling frequency. So the sampling rate directly affects the bitrate, but it's clear.

The bitrate thus depends on the sampling rate!

So conclusive! The finer, more accurate, one samples the audio signal, the higher of course, the bit rate of the audio file, it follows that the file is synonymous with the same coding method and larger. So there is no difference, but a dependency!

Continue with more text ► ... wikipedia.org/wiki/Bitrate ► ... wiki/Sampling_Sampling_rate!



(Image-1) Bit rate and sample rate!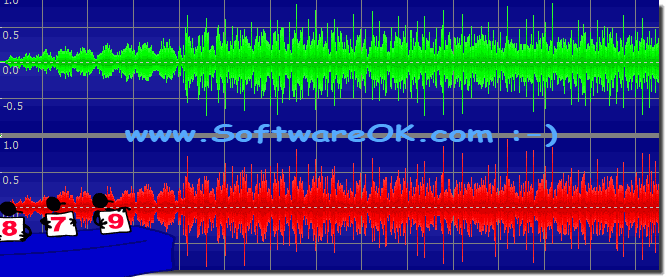 FAQ 50: Updated on: 8 July 2018 13:33