A paper hole punch is a nice tool that can punch one, two or more holes at same time on a paper page!
(Image-1) The paper hole puncher!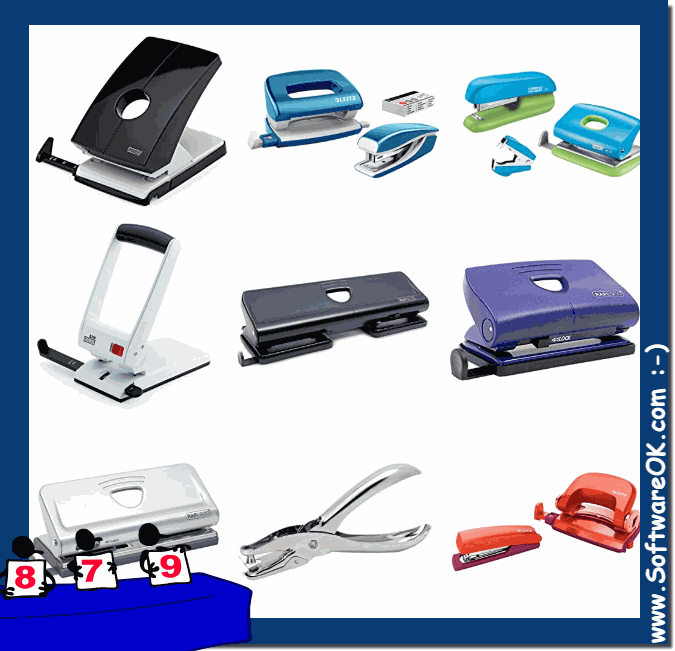 The table hole punch!
 
The table punch ensures order and overview on the desk by sorting loose leaves and paper mountains do not arise. The table Locher convinces with its patented recessed grip and the extra sharp punch. This means less punching effort and more accurate holes. The stop rail can be adjusted to different formats and locks in place. Up to 25 sheets can be punched at once with the Leitz punch. The waste box is hinged and does not have to empty

The portable hole punch!

This pocket punch is three times practical: It is small and fits in the school bag, which kids and teens can punch and stick all received notes immediately, so that nothing is lost. In addition, the pocket holes holes, which makes it a punch for filing in ring binder or folder. So he is not forgotten and is always present in school life. This pocket punch can also be used as a small ruler. On the outer side it has a variable number scale.



FAQ 75: Updated on: 2 September 2023 08:00