The google flights is a service to find fast a good flight to every point on this World!


The solution from google is a good solution ergo to find flights please use this free service www.google.com/flights

This screenshot has been made, snipped, created under Windows 10, however, you can use this google flights solution from google without hesitation and disadvantages also on other OS is not only for Microsoft's Windows operating systems.




(Image-1) Example result google flights service from Munich to New York!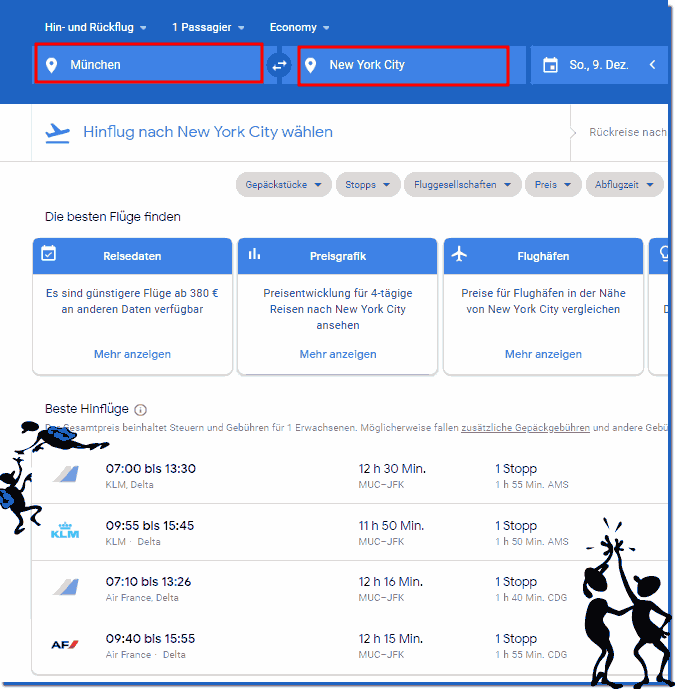 Is an useful flights service from google whether it's a Windows, Apples MAC, Googles Android Desktop, tablet, Surface Pro / Go, or even all other operating system with a Browser.
 



FAQ 24: Updated on: 25 November 2018 10:24