It is easy to change the language in MS Office 365 2012, which is sometimes incorrectly pre installed and not English!
Your Office 365 profile contains details about you, such as your contact information and language. Many users get the MS 365 pre installed not in English and want to switch to English or any other language. The intervention is relatively easy and can be done by both the
Windows system administrator
and
standard users
!
1.) Switching from English to German under Microsoft's Office!
1. Start an MS Office product
(here in the example Microsoft Office Excel, which is still in English)  


2. Go to menu "File" ► "Options" ► "Language" 

3. Install "German" 

( ... see Image-1 Point 1 to 4 )






Please close all Office documents so that the setup can carry out the desired actions, converting Microsoft Office from English to German is really no problem and the solution is simple to use Microsoft Office in English or German after converting! 




(Image-1) Change the language in MS Office 365!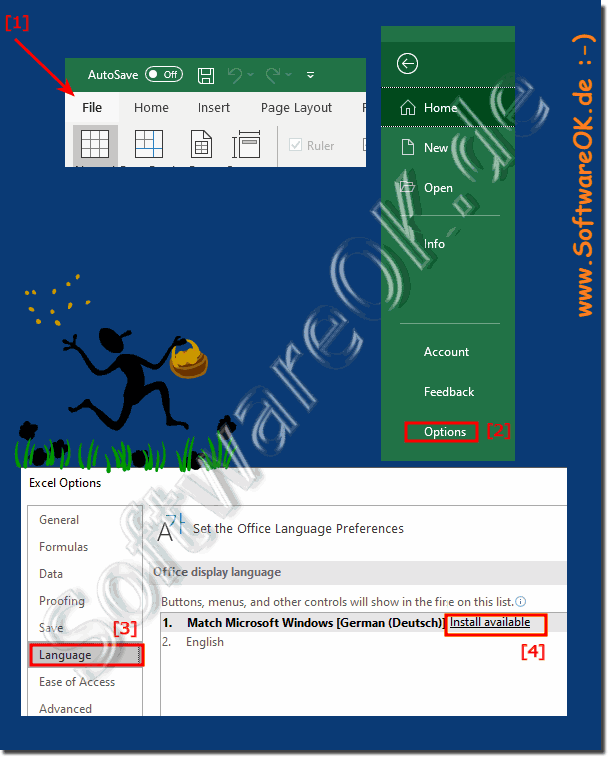 Info:

The steps in this article work in most versions of Microsoft Excel, including Excel 2010, Excel 2013, Excel 2016, Excel 2019, and more. English is the default setting on the many newer versions of Office, but it may be different in older versions or if this setting has previously been changed. Excel must be restarted after you have selected the new German language. It is best to save your file before following these steps.



2.) How long does it take to switch from Microsoft Office to German!

The conversion / installation of the German language packages takes 3 to a maximum of 10 minutes , the Microsoft Office then starts immediately in German and can be switched from German to English at any time, if you want to use Microsoft Office in English in addition to the German language, which is also very good is advantageous! 




(Image-2) Microsoft Office installation German language packages, really fast!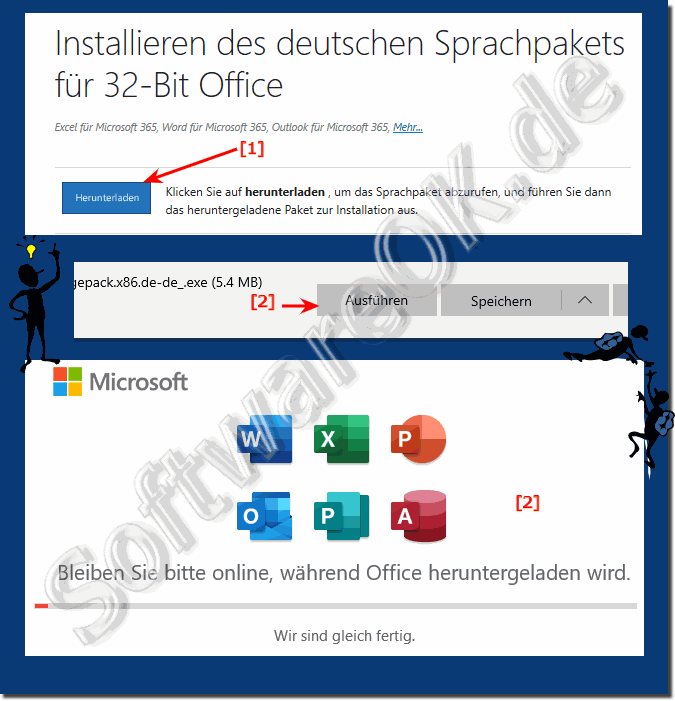 FAQ 22: Updated on: 7 September 2020 08:45