It is quite easy to select only one line in the Windows 10/11 Word document!
1. Start
Microsoft Office Word
, or Word Pad and open the document.
2. Find the line you want to select by browsing the document.
You can use the scroll bar on the right or the mouse wheel to browse the document.

3. Place the mouse pointer in front of the first character in the line.

4. Click and hold the left mouse button and drag the mouse until you have selected the entire line.

(... see Image-1)


Tip:
Double-click
a word quickly to highlight a single word, or
at the beginning of the line to highlight the entire line
, it does not matter if it's 
Microsoft Office Word
, or Word Pad 365. T
his example is the solution that you can easily apply to earlier versions of Microsoft's Windows operating systems, whether it's a Windows desktop, tablet, Surface Pro / Go, or even a server operating system. 


(Image-1) Selecting only one line in the Windows 10 Word document!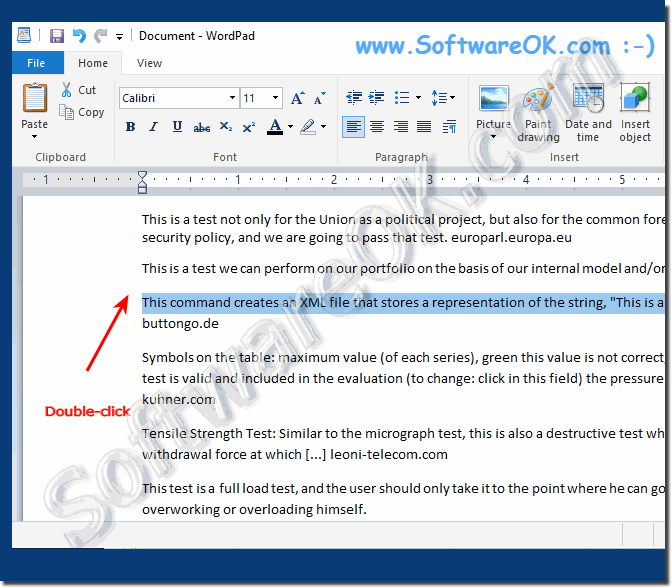 Footnote:
In MS Word, you can always
select
all the text in a document
using
the shortcut key (CTRL + A), or specific text elements in an Excel spreadsheet, by using the mouse or keyboard.
You can also easily select the parts of the text or individual elements that are in different places in the document or in the table.
For example only: You can mark a paragraph on a particular page and a sentence even on another page.