Changing the default paper size in Microsoft Office Word can be very beneficial if you are always using a specific size!


The standard paper format of Word is preset and depending on the country it is the standard format. If you frequently use a size other than the standard size, you can change the default size of all new documents. That way, you don't have to change the paper size of every new document you create.



Changing from the default paper size for Word documents!




1. Go to the

"Layout"

tab  and to  

"Size"


2. Right at the bottom on "Other Paper Sizes"

3. In the "Page Setup" dialog box click on "Paper"

4. Then on the selection field arrow, group "Paper Size:"

 

5. Select the paper size you want to be the default for all future documents.

6. Press the button

"Set as default"


(... see Image-1 Point 1 to 5)



(Image-1) set the standard paper format for Word documents!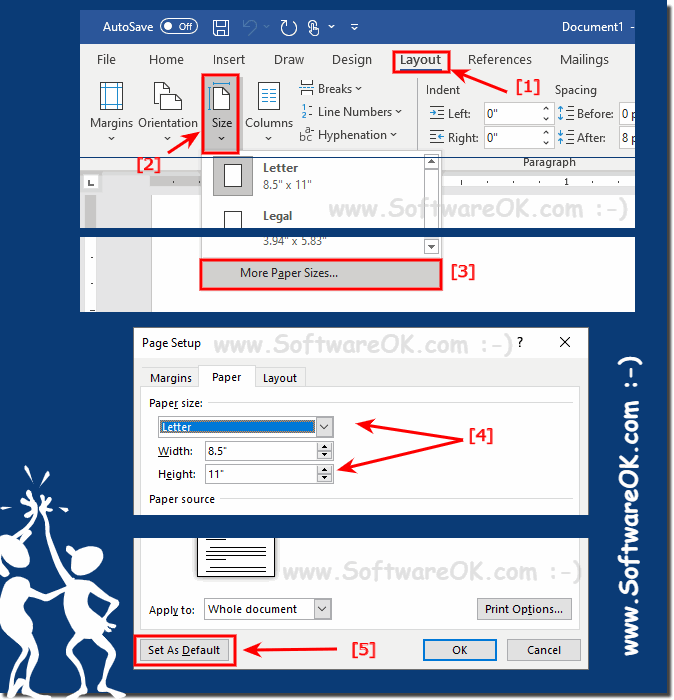 FAQ 42: Updated on: 11 July 2022 17:24