If you want to deactivate the automatic spell check in MS Outlook, this is the right place!


Typically, the spelling of words in your email messages is automatically checked when you type words in Outlook. Sometimes special names or terms, e.g. for example, the name of your organization, but not recognized and flagged as an error. Sometimes running the spell checker also causes Outlook to slow down. Hence, here is a simple solution on how to disable or enable spell checking in Microsoft Outlook.

Content:



1.) Activating / deactivating the spell check!
Step 1: Click on "File" then on  "Options"
 
Step 2: In the Outlook Options dialog box, click Mail  on the left bar  .
Step 3: In the section, click the
"Spelling and Auto Correction"
button . 
Step 4: in the left bar on 
"Proofing"
Step 5:
To activate the spell check, activate the option: 
"Check spelling while typing"
(
... see Image-1 Point 1 to 6
)
(Image-1) Activate or deactivate the auto spell check in MS Outlook!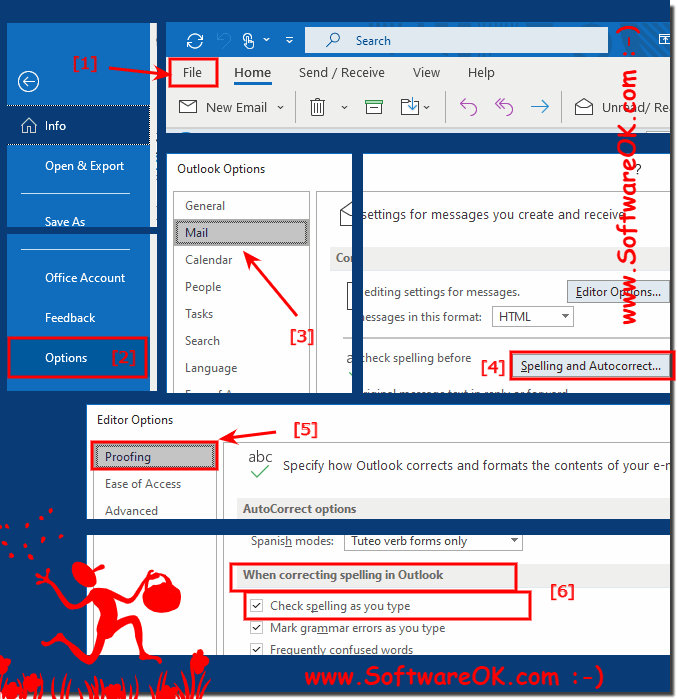 2.) When you finish, run the spell check!

Once complete, desktop versions of Outlook will always be able to check the spelling of your email messages by clicking Check ► Spelling & Grammar.

(... see Image-2 Point 1 to 3)




(Image-2) Do a spell check in Outlook Email Message if ready!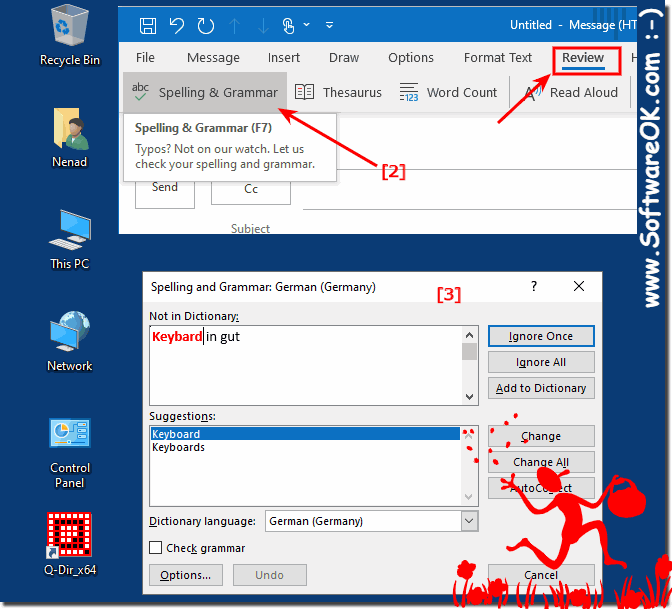 Check the spelling before sending a message ;-) 
The exact steps to enable or disable spell checker in Microsoft Outlook may vary depending on the version of Outlook and the operating system on which you use it. However, here are the general steps for the popular versions of Outlook!

FAQ 43: Updated on: 20 September 2023 12:29