The preview of the animated gif images on Windows 11, 10, etc. to see them as an animation sequence is very popular!
Content:
1.) The animated GIF images!
1. As always ►►
start the Quad Explorer on MS Windows OS
2. and the gif animations in the Quad Explorer on Windows are displayed! 
(
... see Image-1
)
(Image-1) Gif images preview!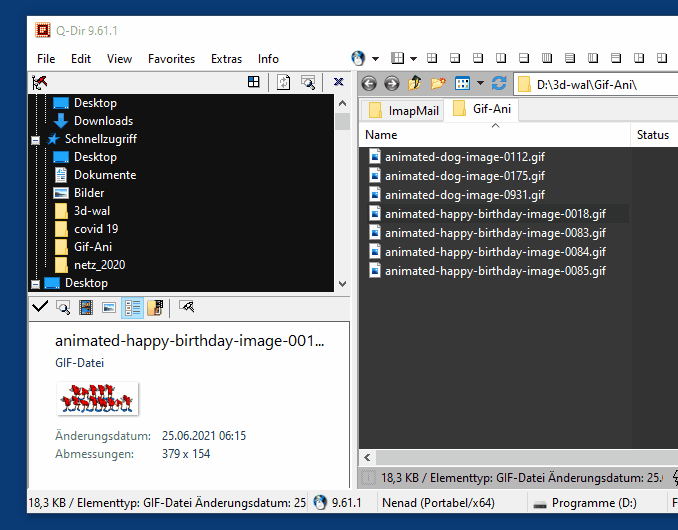 2.) Who still uses animated GIF images!
Many nostalgic users and graphic designers still use GIF images. The animated images are quite limited, only some images can serve as animation. However, they have an advantage over normal graphics because they can better represent a specific topic.
GIF images will continue to be used more and more in the future because they are quite convenient and the size isn't a hassle at all with today's data transfer rates, which was the case in the 90's, even though they were much more common then.