Very popular are sublines, also known as underlines in Word, which can also be displayed without text to separate areas in the text!


Everyone probably knows ►►  ... the simple dividing lines in MS Word that are often used, but you can also underline the area without text, even if it works a little more hidden in the new MS Word!

1.) Creating underlines in the new MS Word without text!
To create an underline without text in Microsoft Word...
1. press
CTRL+U
to start the underline
2. then
press CTRL + SHIFT + SPACEBAR
3. hold down this key combination to add multiple underlines
The result : (
... see Image-1 Point 1
)  
(Image-1) Creating sublines in Word even without text!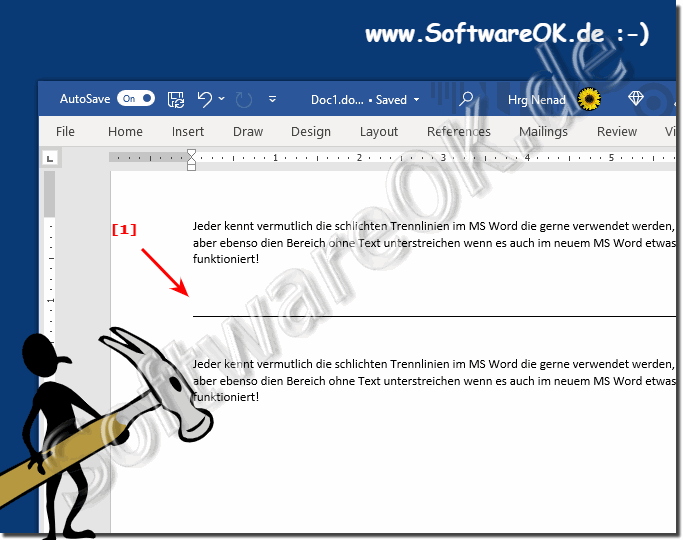 2.) Creating underlines in old MS Word without text!
1. In classic MS Word you can use spaces directly 
_________________________________________________                                                                             
2. Then select this and underline the area with spaces using Ctrl + U 
(Image-2) Creating sublines in classic Word without text!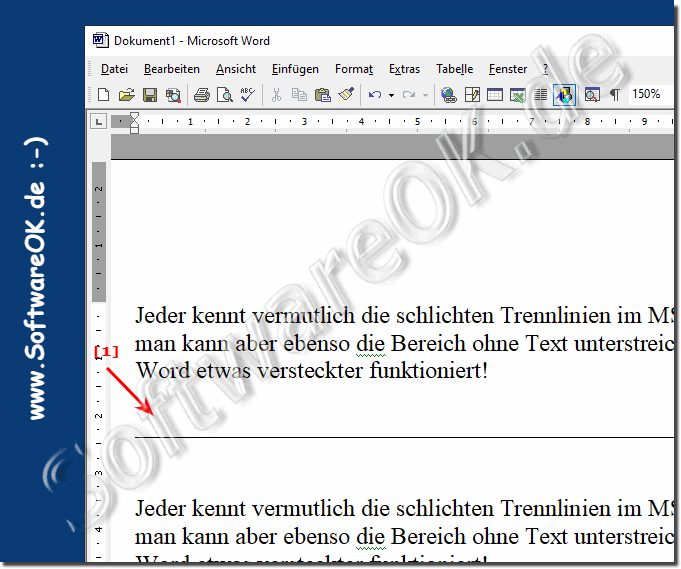 FAQ 67: Updated on: 30 May 2022 07:53