Anyone can easily list the images from the Office documents using the right-click (context) menu in Windows 11, 10, ... etc. Explorer!


1. Please start the Office.Files.Images tool for MS Windows OS as always. 

2. Open the main menu

3. And activate the option

"Add to Explorer context menu"


(Optionally you can also add it to the Send-To menu)

4. Now you can simply go to MS Windows Explorer with a  Right-click on the marked Office documents for which  the images should be listed, send them directly to the Office.Files.Images program!
 
(... see Image-1 Point 1 and / to 7)

Then the folder with the Office images is opened automatically!



(Image-1) List the Office document images from Windows Explorer!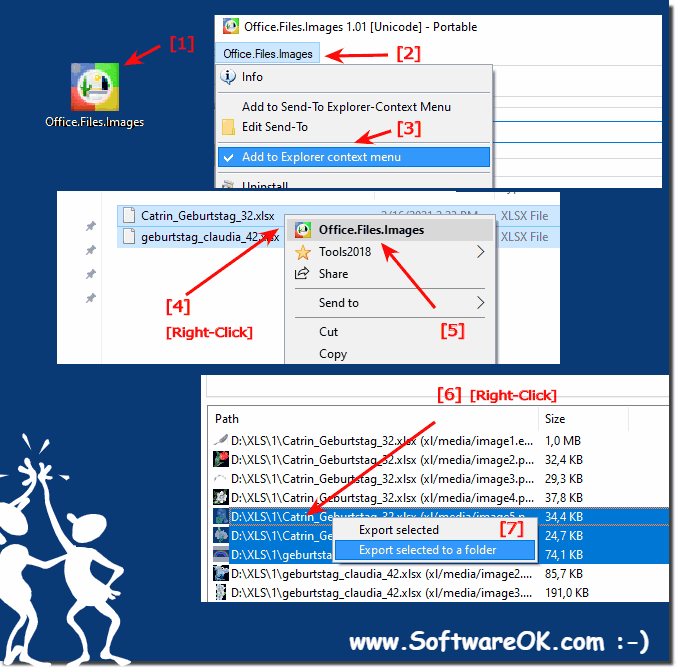 Office.Files.Images is a very simple and easy-to-use software for listing the Office Images, even if several images have been used in the Office document and that with just a few simple clicks. With this free software you can simply store all your Office documents on the program and you can recognize all image formats in the Office document, regardless of whether it is a JPG, BMP, PNG, ... image!
FAQ 3: Updated on: 12 July 2021 15:17