Yes, you can still use Windows XP in 2022 if required!

 
The tool also works on Windows XP, although it was mainly written for Windows 11, 10, 8.1.

1. As always, start your ►►Prevent Turn-Off on your MS Windows XP OS!

2. Activate the options you need 

( ... see Image-1 ) 




(Image-1) Current standby blocker on Windows XP!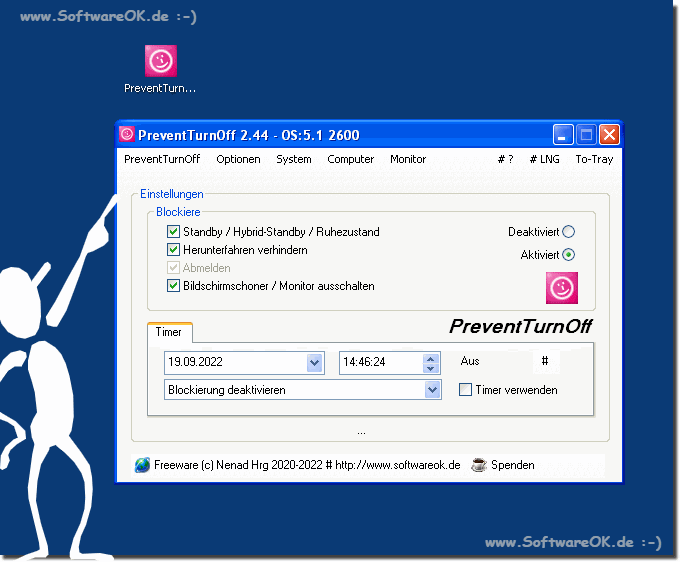 FAQ 8: Updated on: 11 September 2023 07:56