Yes, and it is very easy to continue printing test pages on all Windows 11 printers with this test page printing tool!
Even with the latest
 Microsoft Windows 11
 you can still use the 
"Test Page Print Tool"
to print test pages. It is suitable for all Windows OS from Windows 2000 to MS Windows 11 and Microsoft's Windows Server 2022, 2019, 2016, .... you don't have to do without this simple option of printing test pages on any Windows PC!
Simple example of the test page printout on MS Windows 11!


1. Start as always ►  the alternative test page printout tool on Windows 11

2. It is most effective if you print all test pages

3. And without detours a test page print on Windows 11 via Print Button 🖨 




(Image-1) Continue to print test pages on all MS Windows 11 OS!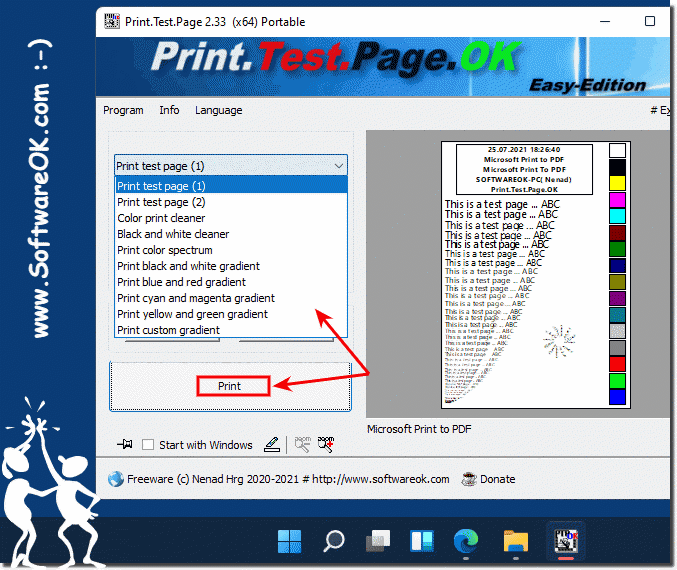 FAQ 7: Updated on: 4 September 2023 06:35