The solution is simple to enable Shutdown, Hibernate, Logoff, Lock-Computer feature in Windows 11, 10, ... and MS Server To-Tray area with ProcessKO !
Switch off, restart, standby, hibernate in the task bar on Windows OS!



1. Please download the Freeware ProcessKO and start this small Windows-Tool!

2. In ProcessOK click System and Shutdown features via Tray (... see Image-1 Arrow-1).

3. Open notify area and drag the shutdown icon to visible Tray-Area! 
(... see Image-1 Arrow-2)!

See the result: (... see Image-2 Arrow-1)




(Image-1) Enable Shutdown, Restart, Log-Off in Windows To-Tray!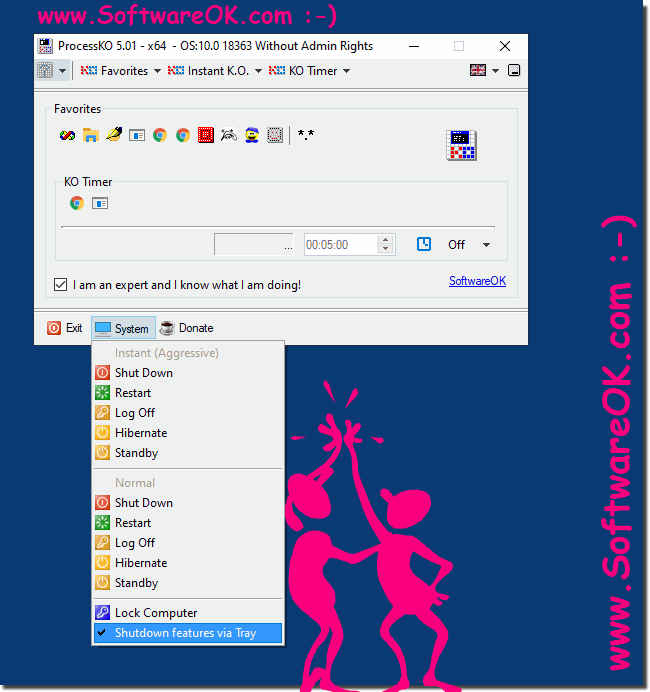 (Image-2) Shutdown, Hibernate, Logoff, Lock-Computer feature in Windows To-Tray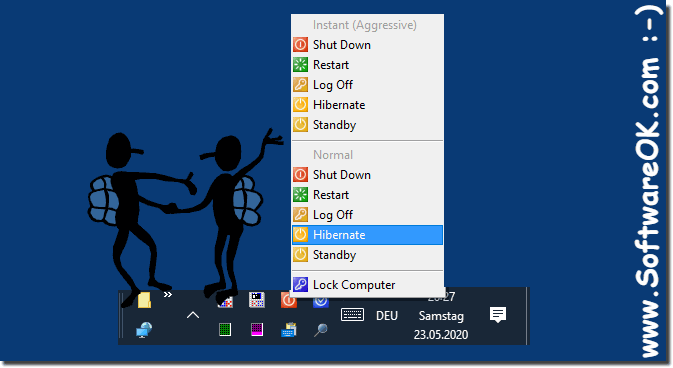 FAQ 2: Updated on: 4 August 2021 06:29