It is easy to assign the DVD drive letters under all Windows 10/11 MS OS, as well as Server 2019, ...!
The elegant solution for
assigning
the
"DVD drive letters"
to Windows 10 
is not just written for Windows 10. As you can see from the screenshot shot on Windows 10 (... see Image-1 Point 1 to 4)


Assigning the drive letter is not great expense!
However, you can easily apply this example to earlier versions of Microsoft's Windows operating systems, whether it's a Windows desktop, tablet, Surface Pro / Go, or even "assign drive letters" to a server operating system! 
(Image-1) Assign Windows 10 and DVD drive letters!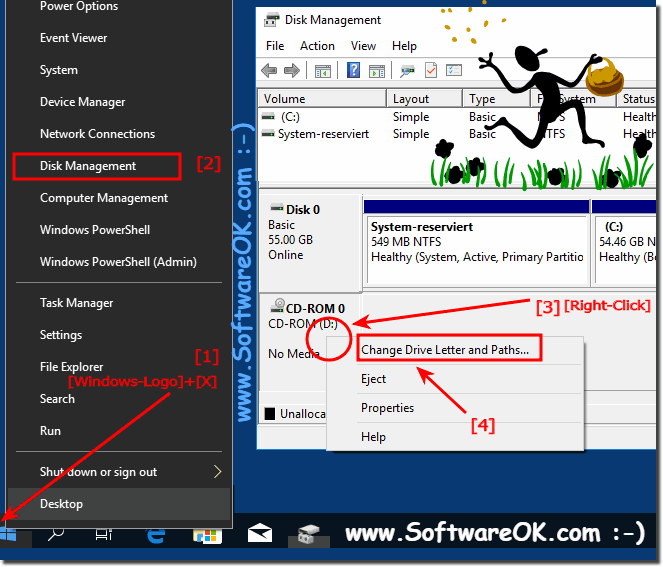 Info:
Still problems "assign DVD drive letters"!
What can I do if I still have issues with "assigning DVD drive letters?" Is a frequently asked question. Restart the Windows operating system, m, 
please perform a proper Windows reboot
here
.
After that, the problem with "Assign DVD Drive Letters" should no longer exist.