It is very simple to disable or enable Auto-Expand folder feature in Quad-Explorer Q-Dir !


1. Please start the latest version of the File-Manager Q-Dir. 

2. Open Menu ► Extras

3. Submenu

"Tree-View"

and disable

"Select from list and expand"



(... see Image-1)

See also: ►► Address Bar rules ► disable all Colors Highlighting of files and folders 





(Image-1) Disable Auto-Expand of Folders in Tree-View!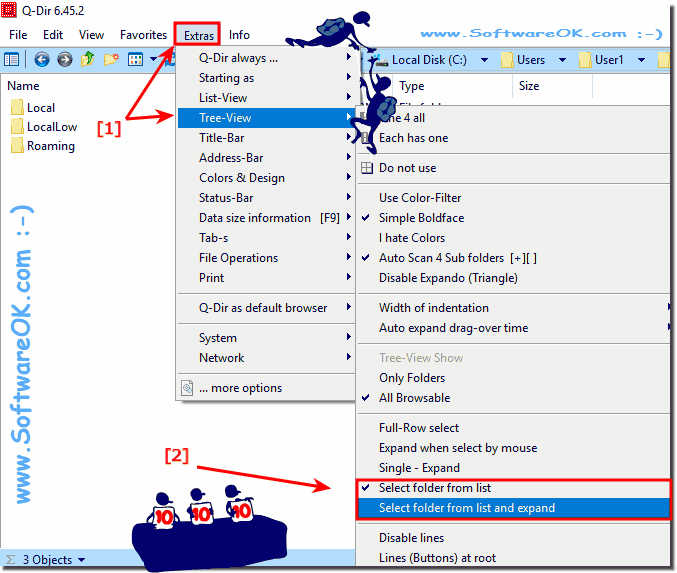 This auto expand Feature is suitable for: Windows 11, 10 Pro, Enterprise, Home, Windows 8.1, Windows 8, Windows-Server 2019, 2016, 2012, Windows 7 Basic, Professional, Starter, Ultimate

FAQ 66: Updated on: 28 June 2022 16:18