Windows 11 contains a large number of problem-handling functions that can be used in the event of problems on the PC in order to fix them automatically if necessary!

Even if not every problem can be solved immediately, you get valuable tips on how to proceed to fix the problem on the Windows 11 PC. Troubleshooters are a good place to start when you encounter a problem with something on Windows 11.



 

Content:



1.) Find and start the troubleshooter in Windows 11!
This problem treatment can be found quite quickly in the Windows 11 settings with a few simple steps!


1. Start the Windows settings as usual, the quickest way is to use the shortcut Windows + i key

2. On the left side you will see "System" , if it is not already marked, click on it. Now scroll down to Troubleshooting on the right side .

3. Now with a simple click on the troubleshooting  and you are already in the troubleshooting of Windows 11.

(... see Image-1, Point 1 to 3) 



(Image-1) Troubleshooter in Windows 11!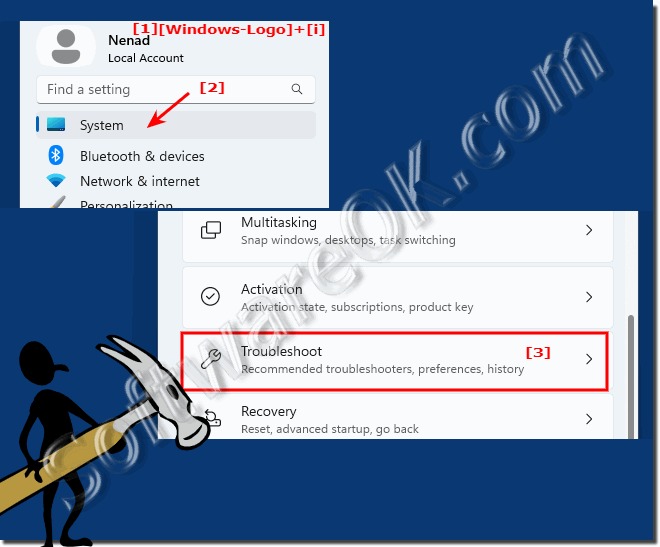 2.) Use troubleshooter to fix problems!

After opening the troubleshooter, scroll down to "Other troubleshooters" here you can then see all possible troubleshooters under Windows 11 at once, click on the respective group that belongs to your problem, such as printers, internet connections, Windows Update, etc.

The troubleshooter will start automatically and will show you any problems and tips to solve the problem.





(Image-2) Handle problems on Windows 11!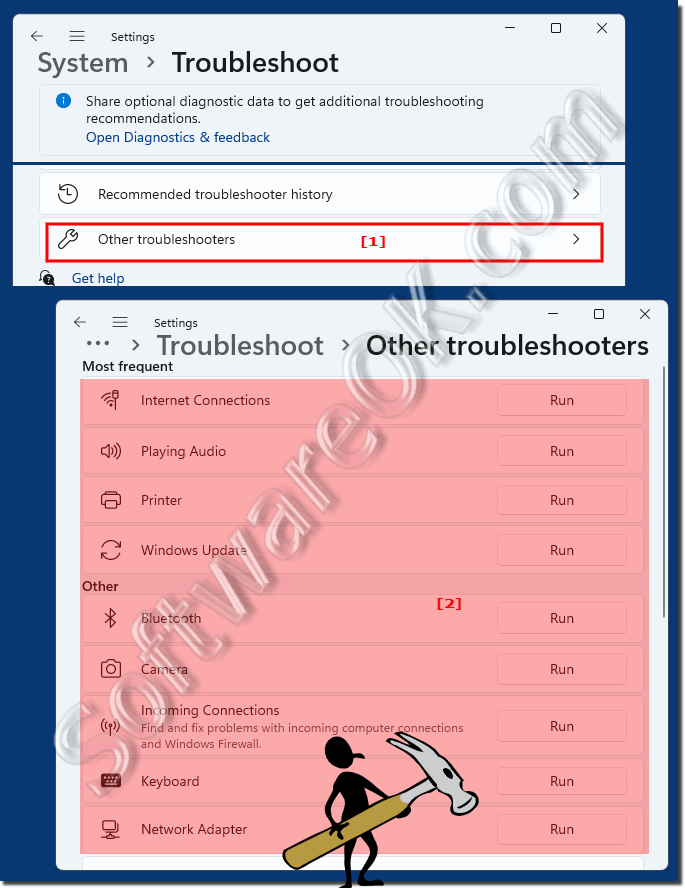 3.) More tips on problems and the like under Windows 11!
As mentioned, the troubleshooting does not solve every problem, but helps to fix common problems. In Windows 11, you can also use other options to avoid problems or to deal with them better. Here are other useful tips that can help you further prevent or avoid problems.






FAQ 262: Updated on: 28 November 2022 14:59