The solution is simple to find the quicktextpaste.ini of the program QuickTextPaste for Windows 11, 10, ... and MS Server OS!


Content / Solution / Tip:




1.) Find The QuickTextPaste-Ini!
Please Start eg Open QuickTextPaste and select Options and QuickTextPaste.ini!

In Notepad click ► File ► Save As to see the ini path!  Or to create a backup of the INI file.

Please use always ... the latest version of QuickTextPaste for Windows! 

See also: ► Save state and Settings Problem? ► Activate The Auto Backup Feature in QuickTextPaste!



(Image-1) The quicktextpaste.ini!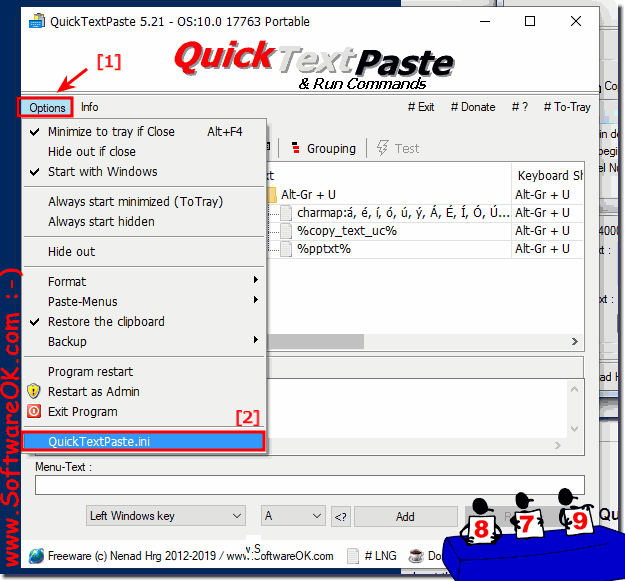 2.) How can I use an old QuickTextPaste_x64.ini with the new program?



User Request:
I put the two together in the same folder I run the new QuickTextPaste_x64.exe but it does not accept the old .ini.


Answer:

Rename to QuickTextPaste_x64.ini QuickTextPaste.ini






FAQ 20: Updated on: 13 July 2021 09:46